Regular price
Sale price
$35.00
Unit price
per
Sale
Sold out
Important: Our prints are shipped without frames
A print that displays the map of the Kokoda Track in Papua New Guinea. It shows the full route of the trail from Owen's Corner to Kokoda, the largest villages along the way (Ioribaiwa, Naoro, Naduri, and others), the main points of interest (Brigade Hill, Kokoda Gap Lookout, Imita Ridge, and others), and also important statistics about the trail at the bottom. It's offered in several different minimalistic color options to look good in all homes.
About The Kokoda Track
The Kokoda Track (other called the Kokoda Trail) is a challenging, several-day hike in Papua New Guinea in the Owen Stanley Range mountain range. It starts at Own's Corner, then goes 96 km across thick rainforests and steep mountains until finally reaching Kokoda. It's considered a difficult track due to hot temperatures, river crossings, and the risk of various tropical diseases. Nevertheless, it's completed by thousands of hikers each year because it's an adventure of a lifetime, giving you the full jungle experience. The Kokoda Track also comes with rich history, initially used by the local villagers, then by coal miners in late 19th century, and being the location of many battles in WW2 between Japan and Australia.
Statistics About the Kokoda Trail
Start point: Owen's Corner, Central Province, Papua New Guinea
End point: Kokoda, Northern Province, Papua New Guinea
Total distance: 96 km / 60 miles
Total altitude gain/loss: 5590 m / 18 340 ft
Highest point: 2190 m / 7185 ft (Kokoda Gap Lookout)
Time to finish: Typically 4 to 8 days
View full details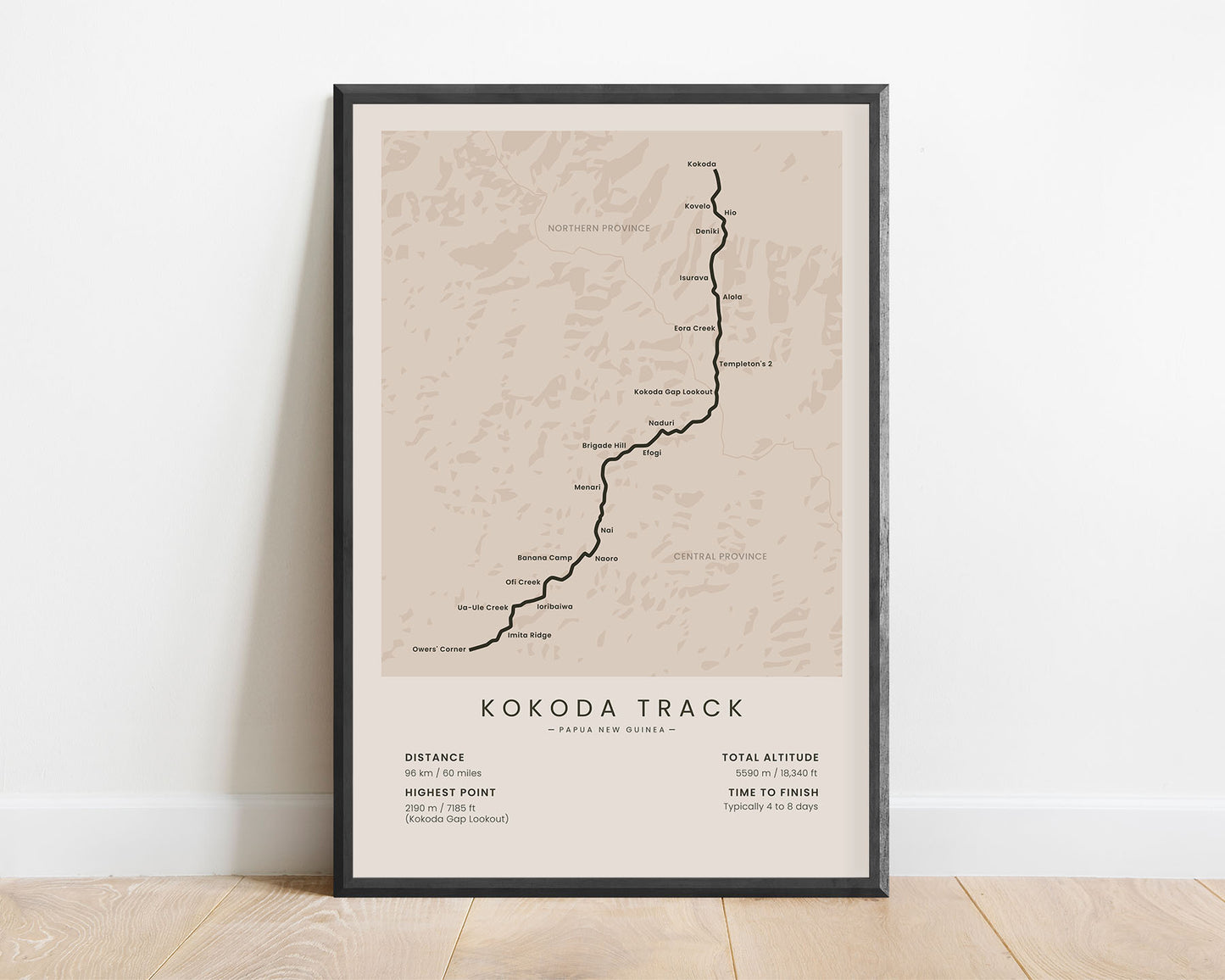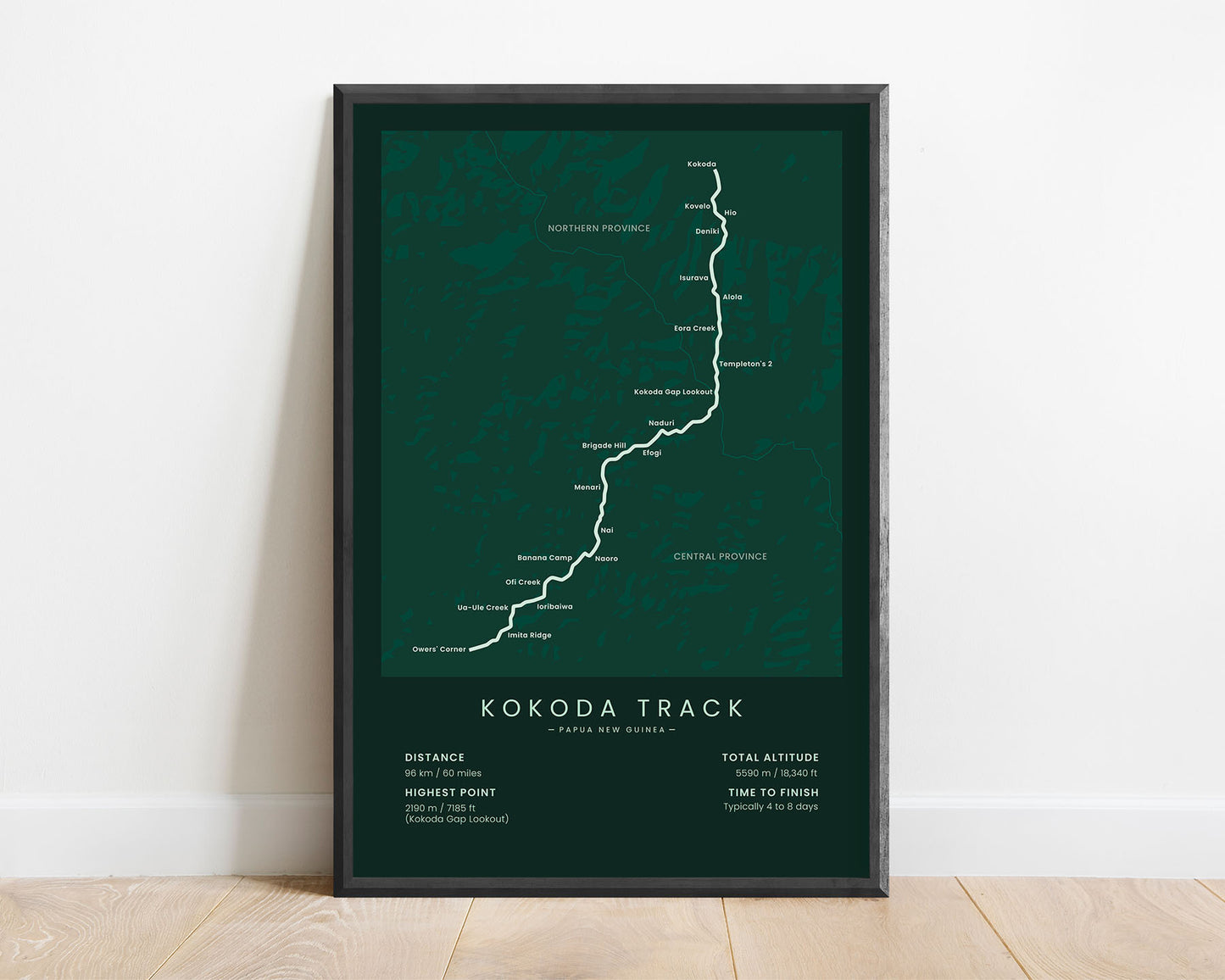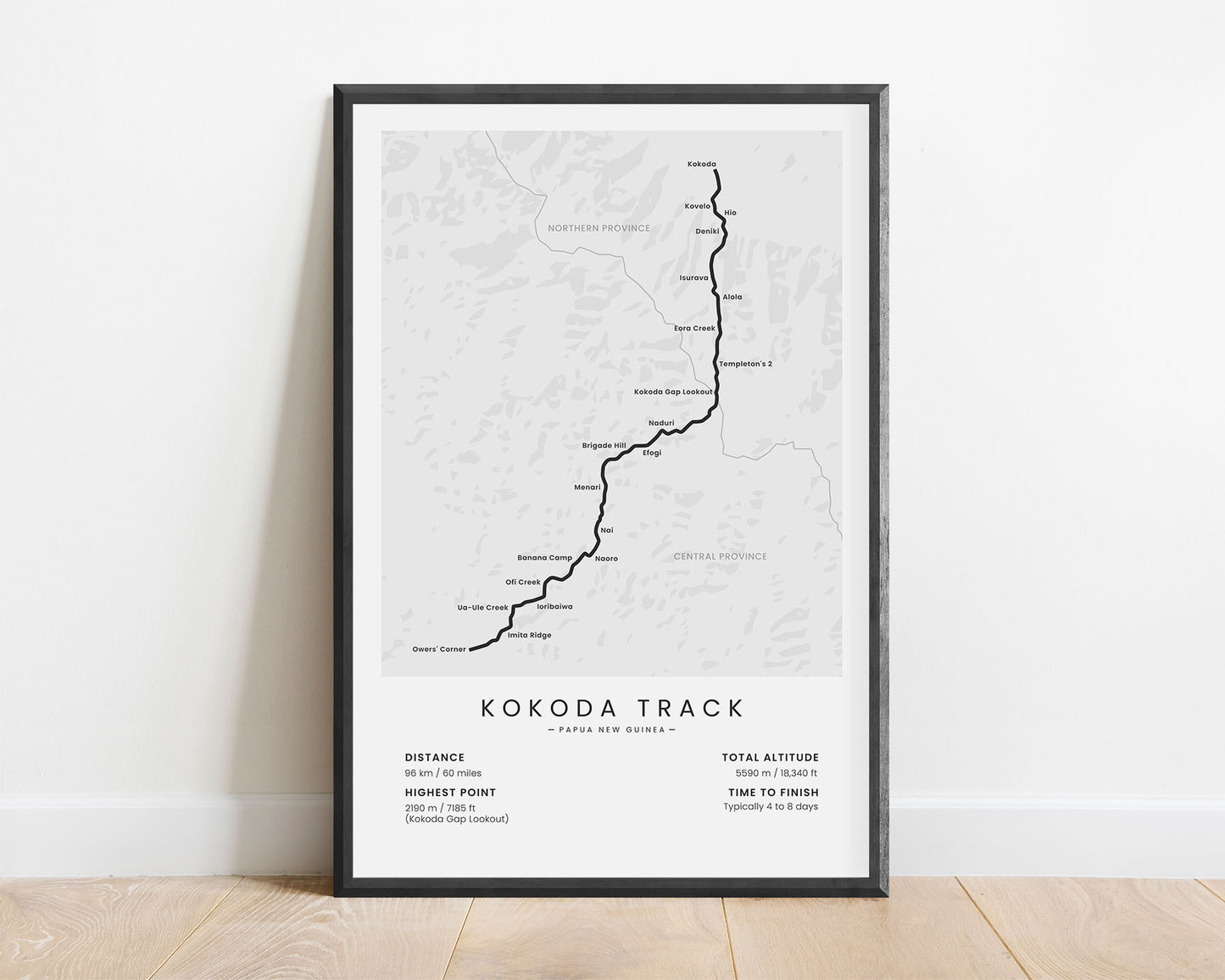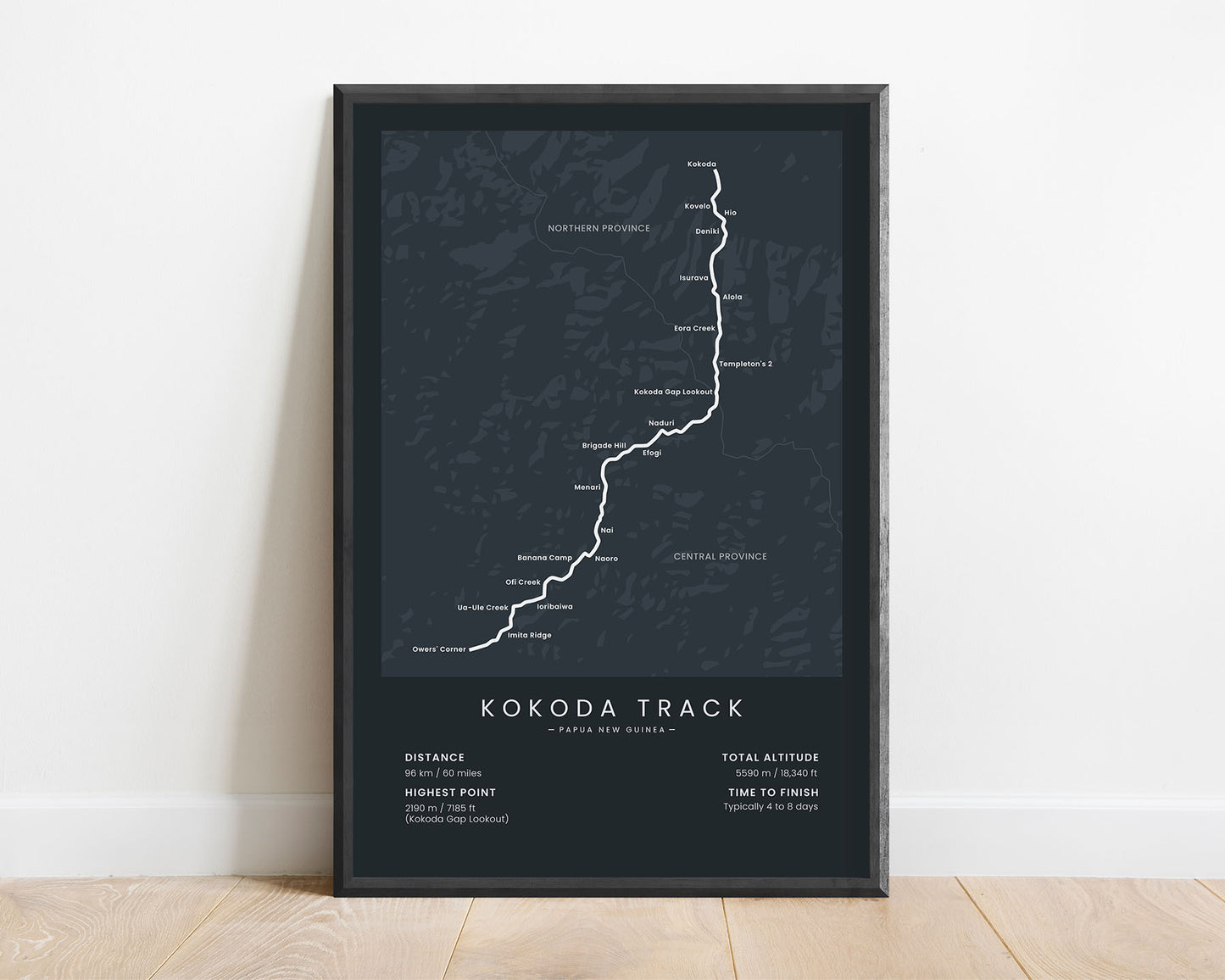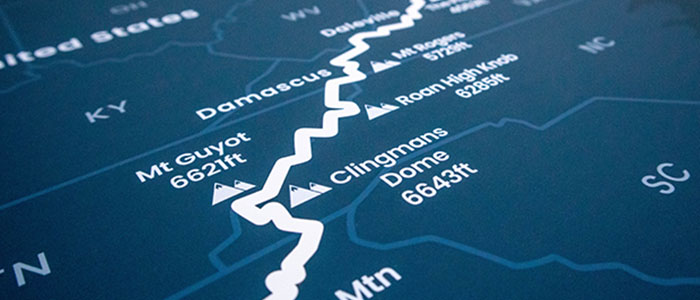 High Quality Matte Prints
Our posters are manufactured using ultra high definition printers with very rich and vivid colors. They're printed on thick, 189 g/m² matte paper sourced from Japan.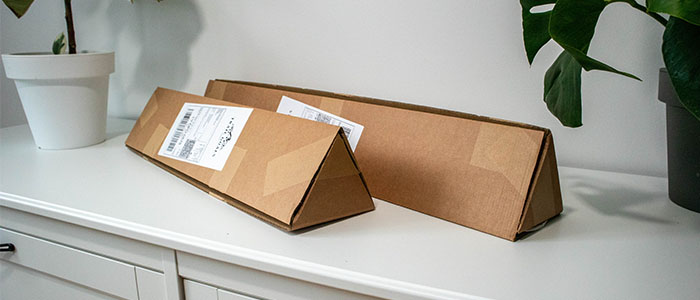 Plastic-Free Packaging
Our prints are shipped in cardboard triangles instead of typical tubes. This is better for the enviroment, because no plastic is used in the packaging.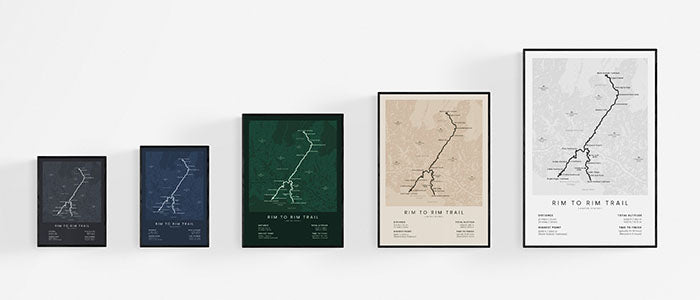 The Right Size & Color for You
Our sizes are offered in imperical and metrical measurements, so it's easier for you to find the right frame locally.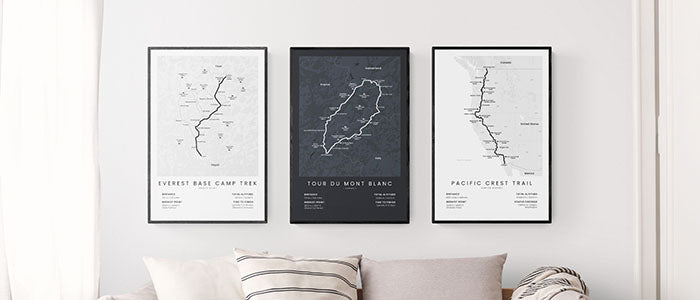 Free Shipping With 2+ Posters
Save money by adding another poster to your cart (maybe as a gift for one of your friends or close relative), and get free shipping, even on international orders.
No Import Fees*
We have fulfillment locations in the United States, Canada, the United Kingdom, Spain, and Latvia. They're always manufactured from the closest one to your shipping address, so you can avoid paying import tax, get quicker deliveries, and reduce your carbon footprint.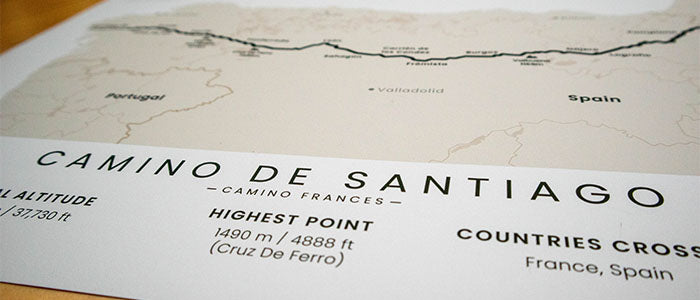 30-day Satisfaction Guarantee
If, for whatever reason, you change your mind, we accept returns within 30 days of the delivery date.