Regular price
Sale price
$35.00
Unit price
per
Sale
Sold out
Important: Our prints are shipped without frames
A map of the Presidential Traverse trek in the White Mountains, New Hampshire. This poster details the full route of the trail, the highest summited peaks, a rough topographical map of the area, and the main points of interest along the way. It also shows the total distance of the trail, total altitude gain, highest point, and more. It's made in a minimalistic way to fit into most interiors and look good as a design piece, rather than a typical map.
About the Presidential Traverse
The Presidential Traverse is a popular trek in the White Mountains, New Hampshire, United States. It stretches 23 miles across the highest peaks of the Presidential Mountains and offers some spectacular scenery of the surrounding area - including rocky, exposed ridges, high summits, alpine meadows, and high-elevation forests. It's considered a fairly difficult trek because the Presidental Mountains are notorious for sudden weather changes, leaving unprepared hikers exposed and in danger. Most of the hike goes above the treeline and doesn't have good water sources, so most people finish it within a single day, but with enough supplies, it can also be completed in 2 to 4 days. A part of the trail also follows the Appalachian Trail.
Statistics About the Presidential Traverse
Start point: Appalachia Trailhead, New Hampshire, United States
End point: Crawford Notch, New Hampshire, United States
Total distance: 23 miles / 37 km
Total altitude gain/loss: 9000 ft / 2743 m
Highest point: 6288 ft / 1917 m (Mount Washington)
Peaks summited: Mount Madison (5367 ft), Mount Adams (5774 ft), Mount Jefferson (5712 ft), Mount Clay (5533 ft), Mount Washington (6288 ft), Mount Monroe (5384 ft), Mount Franklin (5001 ft), Mount Eisenhower (4780 ft), Mount Pierce (4310 ft), and Mount Jackson (4052 ft)
Points of interest: the White Mountains, Presidential Mountains, Great Gulf Wilderness, Presidential Range - Dry River Wilderness
Time to finish: Typically 1 to 3 days
View full details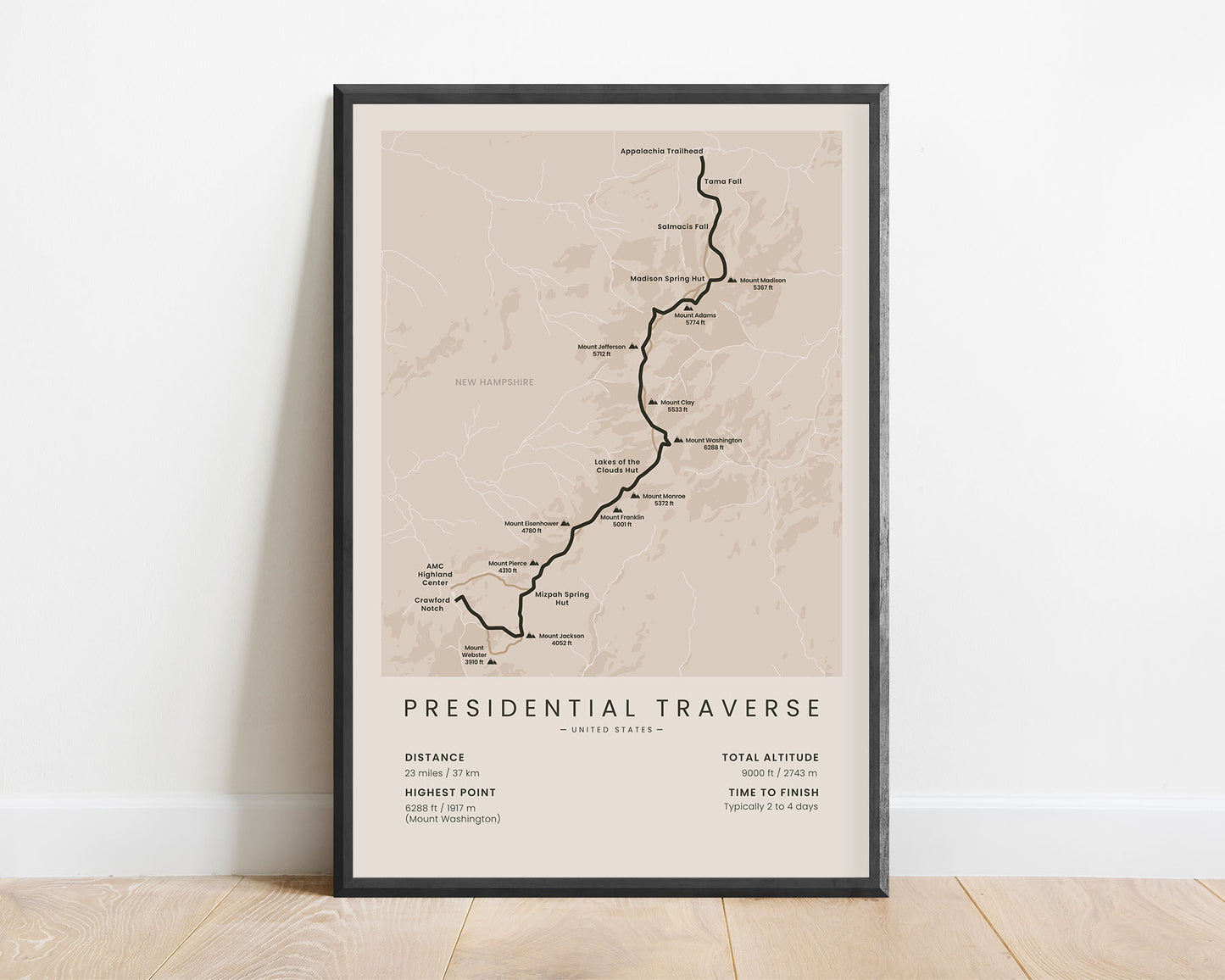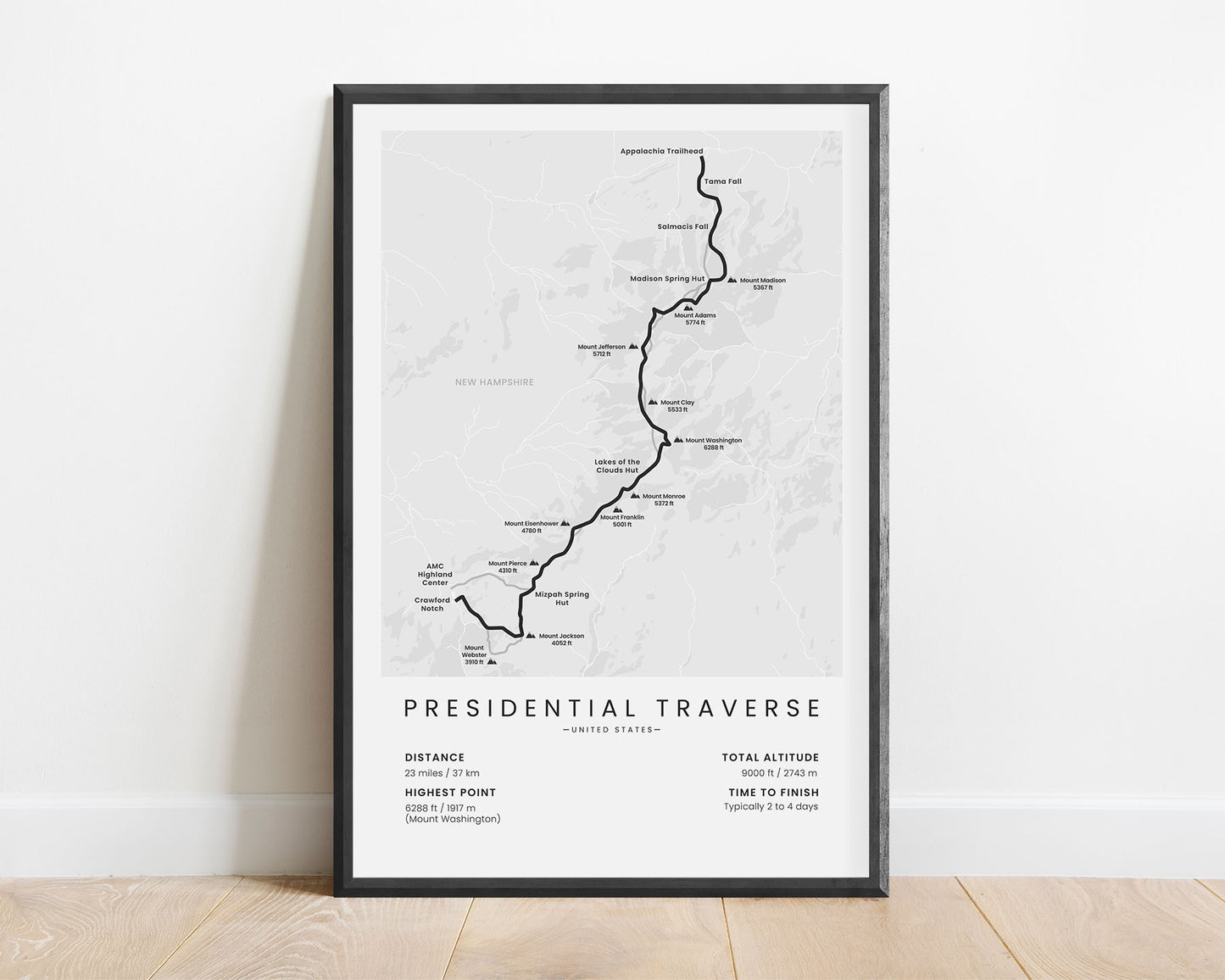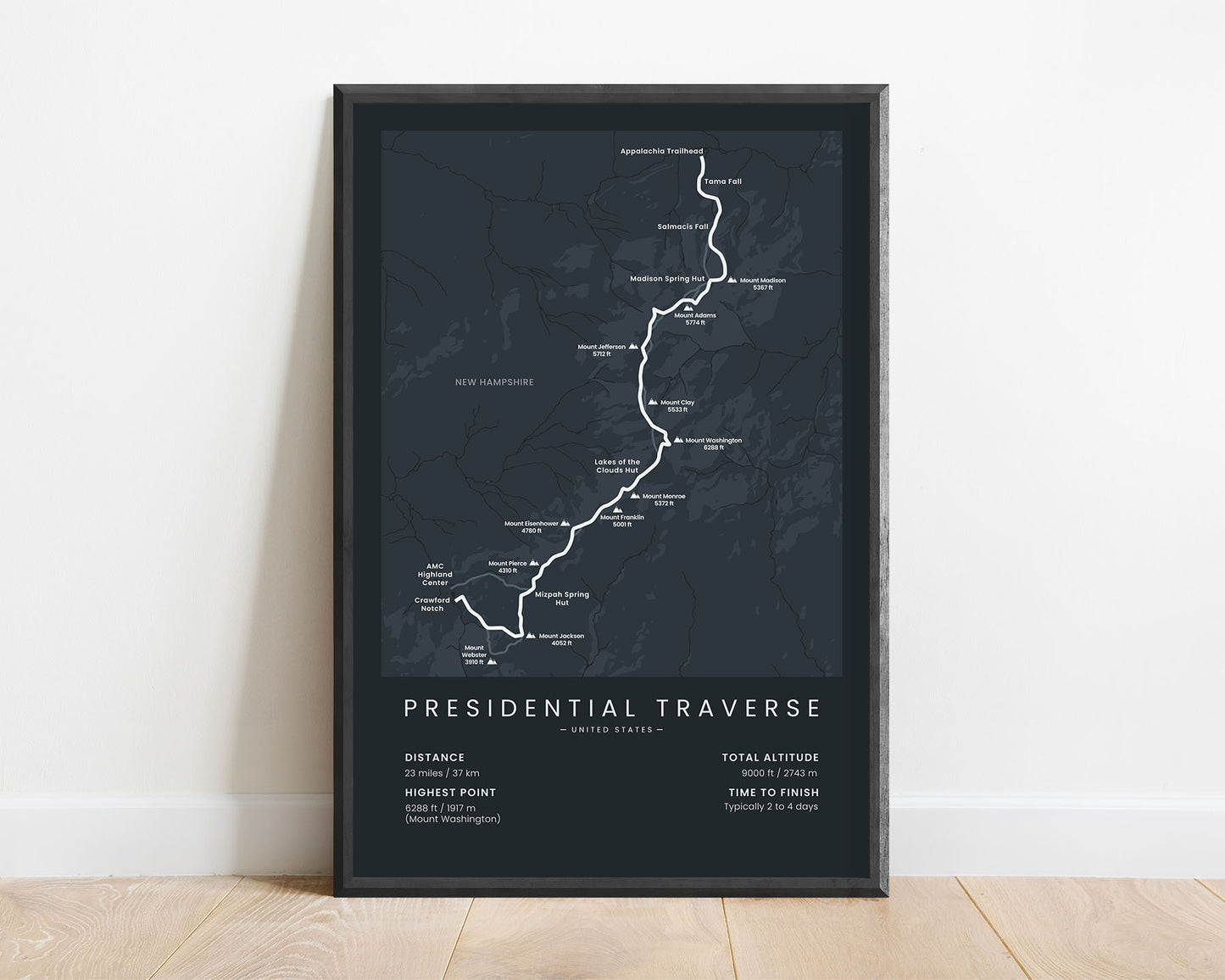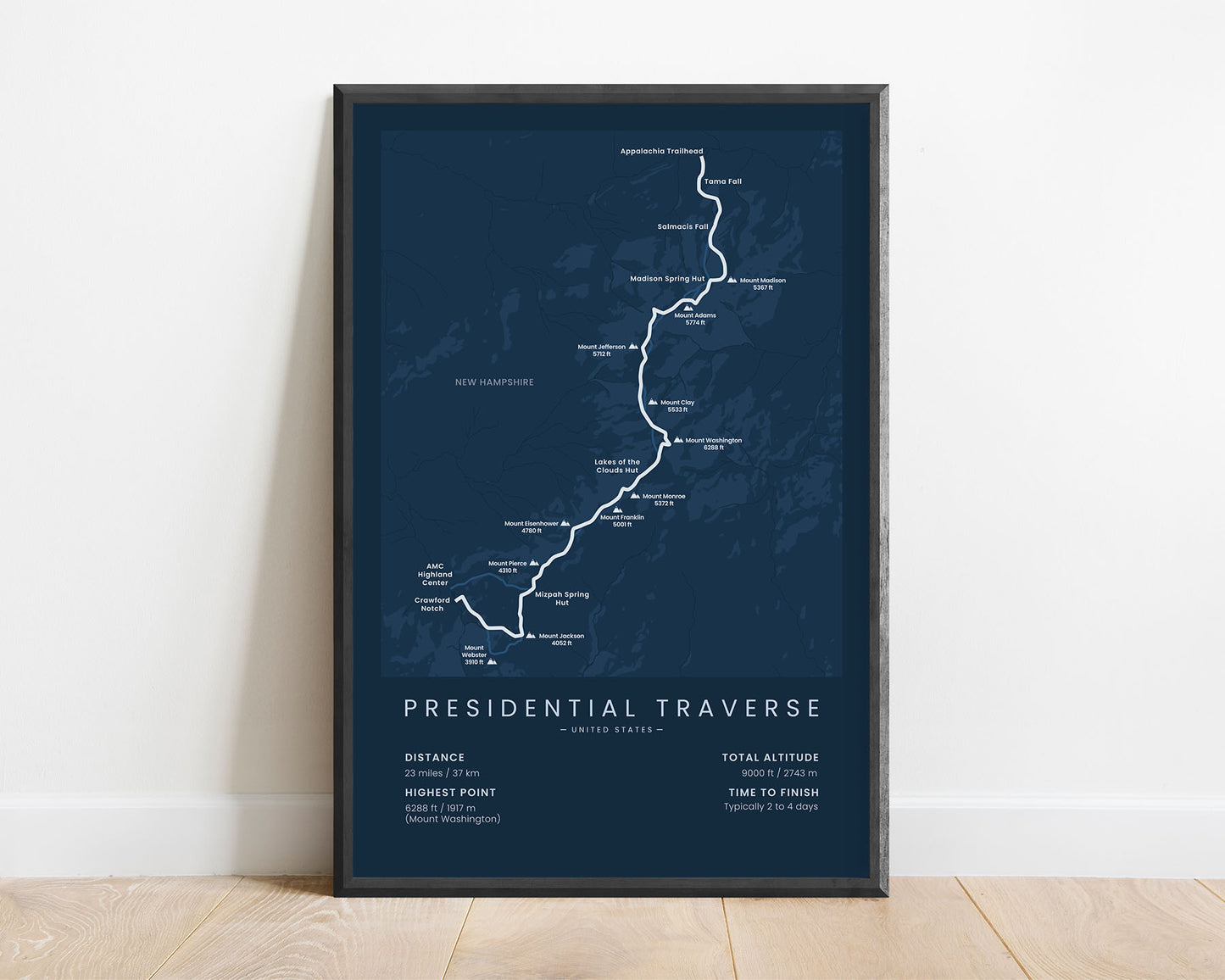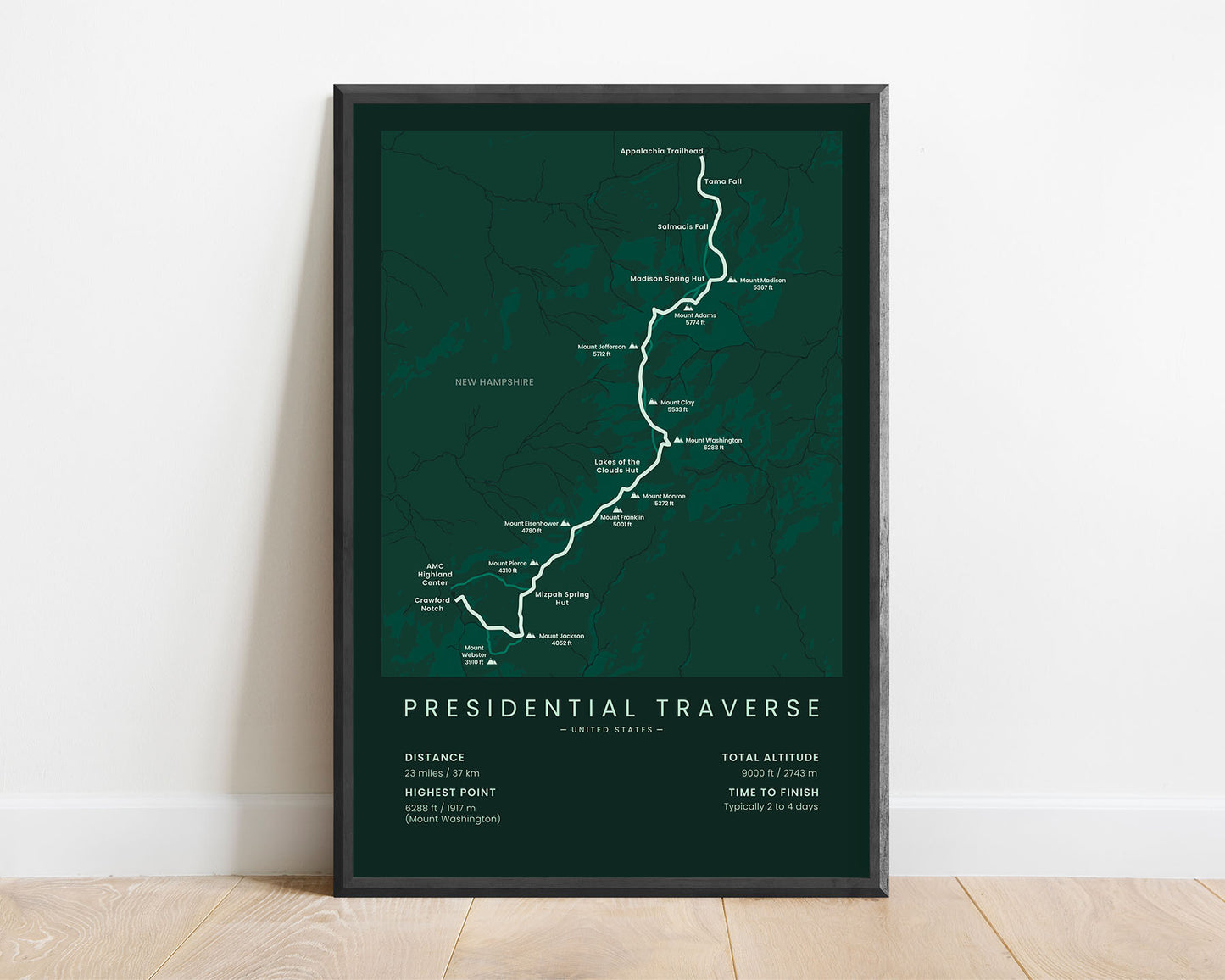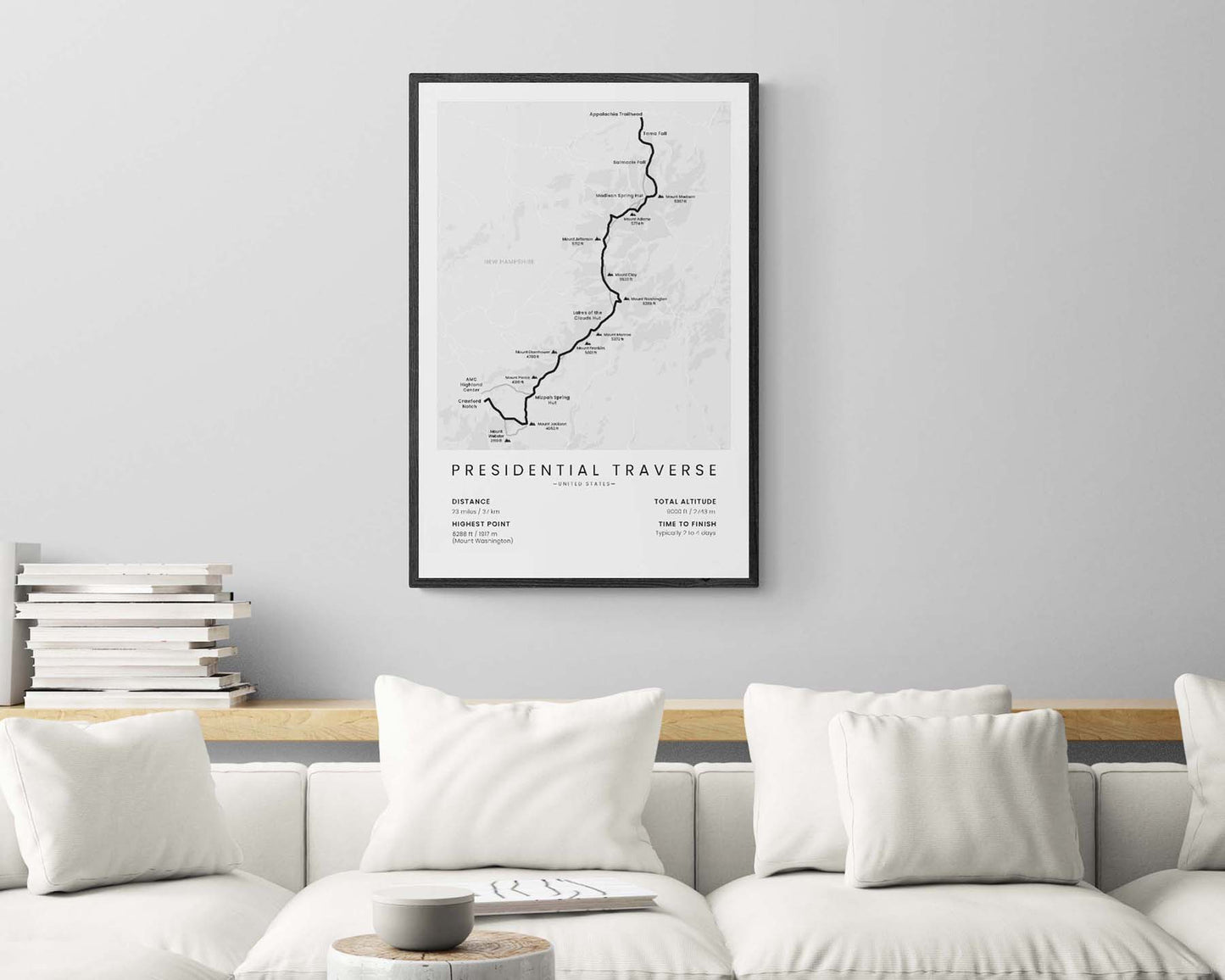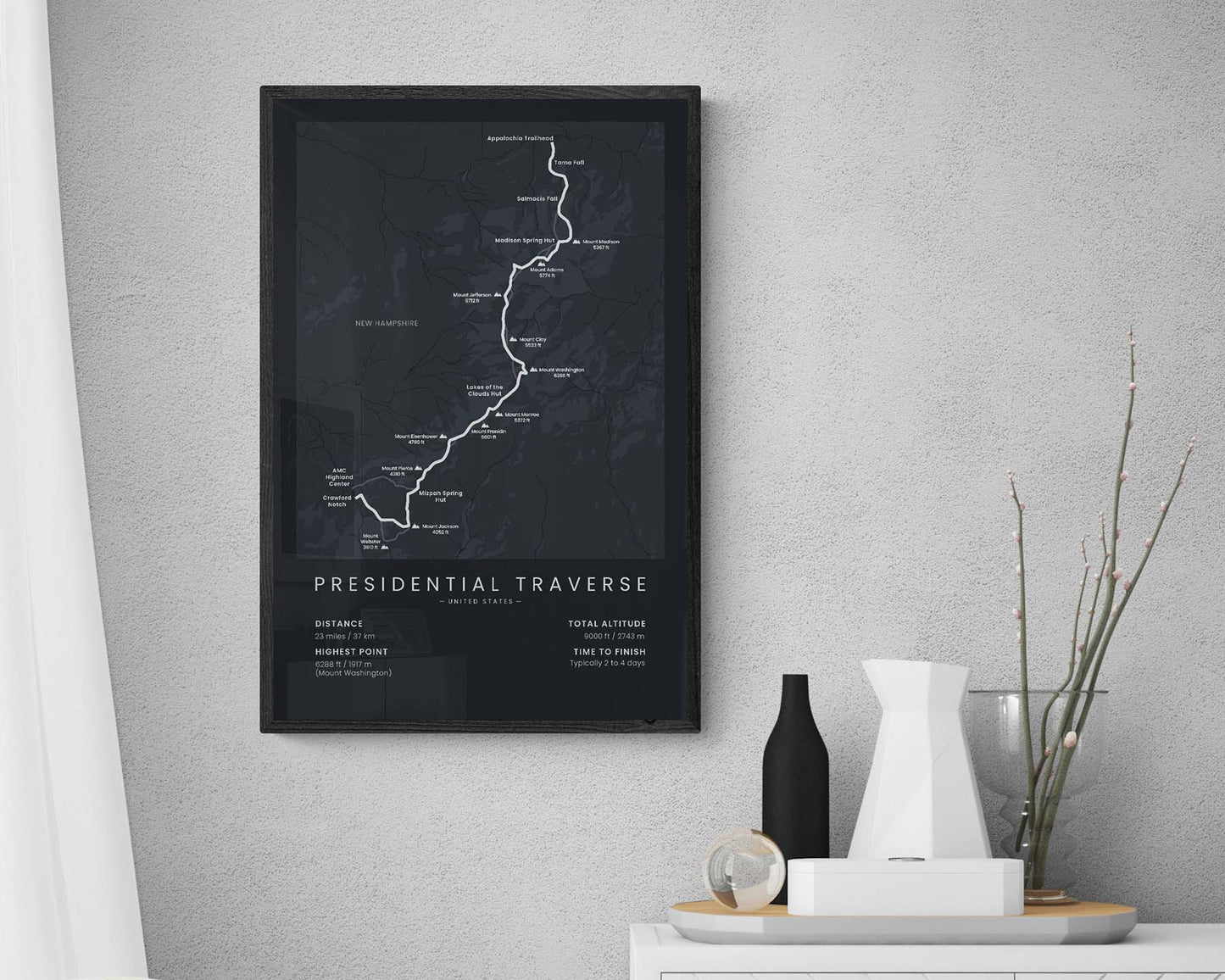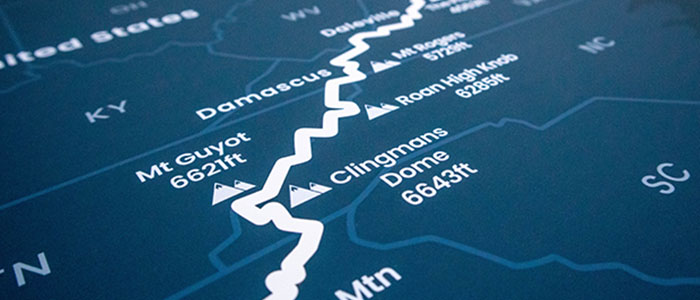 High Quality Matte Prints
Our posters are manufactured using ultra high definition printers with very rich and vivid colors. They're printed on thick, 189 g/m² matte paper sourced from Japan.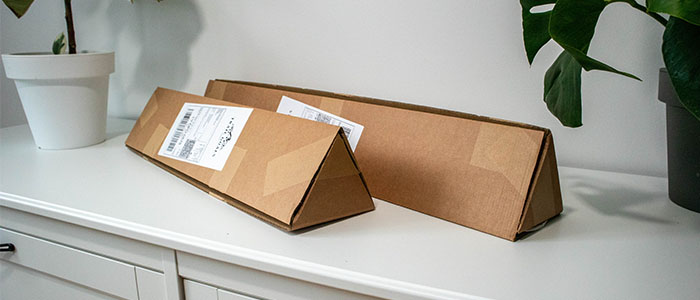 Plastic-Free Packaging
Our prints are shipped in cardboard triangles instead of typical tubes. This is better for the enviroment, because no plastic is used in the packaging.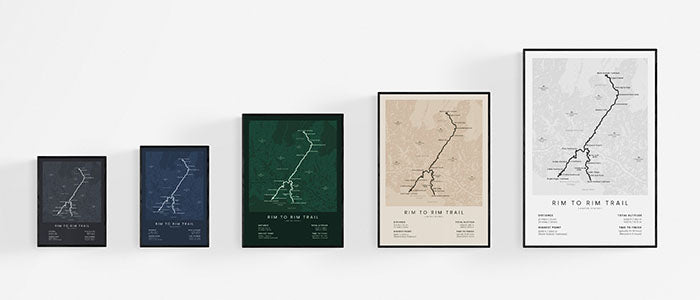 The Right Size & Color for You
Our sizes are offered in imperical and metrical measurements, so it's easier for you to find the right frame locally.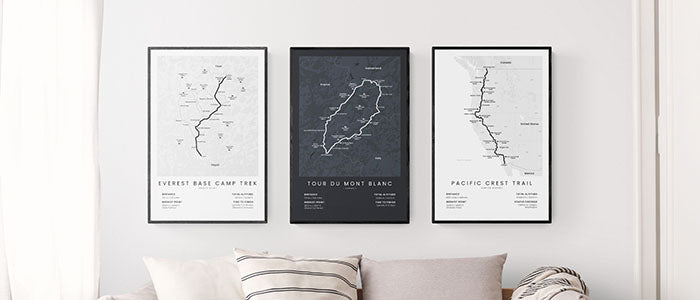 Free Shipping With 2+ Posters
Save money by adding another poster to your cart (maybe as a gift for one of your friends or close relative), and get free shipping, even on international orders.
No Import Fees*
We have fulfillment locations in the United States, Canada, the United Kingdom, Spain, and Latvia. They're always manufactured from the closest one to your shipping address, so you can avoid paying import tax, get quicker deliveries, and reduce your carbon footprint.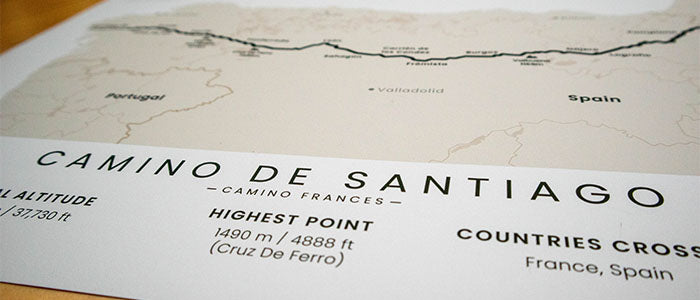 30-day Satisfaction Guarantee
If, for whatever reason, you change your mind, we accept returns within 30 days of the delivery date.