Regular price
Sale price
$35.00
Unit price
per
Sale
Sold out
Important: Our prints are shipped without frames
A minimalist map of the Appalachian National Scenic Trail, which includes the full route of the thru-hike. This poster is offered in multiple different color variations and different sizes, so you can choose one that's right for you. It also includes important towns and points of interest along the route of the trail. At the bottom, it also shows other important statistics, like the total distance, altitude, and more. When framed, it will fit into most Scandinavian and minimal bedrooms, living rooms, hallways, and other rooms.
About the Appalachian Trail Thru Hike
The Appalachian National Scenic Trail (in short - AT) is a long-distance trail in the US, which starts at Springer Mountain, Georgia, and ends at Mount Katahdin, Maine. It's one of 11 National Scenic Trails, which essentially are long-distance trails (longer than 100 miles) in the United States with outstanding natural scenery. It's one of the most popular thru hikes in the US, and also one of the oldest - the waymarking of the Appalachian Trail started back in 1921. Together with the Pacific Crest Trail and Continental Divide Trail, people unofficially label these three trails as the "Triple Crown of hiking". It also shares roughly 100 miles with the Vermont Long Trail and another section with the Pinhoti Trail. Generally, the AT goes through forests and meadows, instead of mountain peaks, and hikers encounter a lot of rain during the thru hike. Usually, people complete the whole trail in a few months, but it should be started early to reduce the chances of being interrupted by an early winter season.
Statistics About the Appalachian Hiking Trail
Start point: Southern Terminus, Springer Mountain, Georgia
End point: Northern terminus, Mount Katahdin, Maine
Total distance: 2200 miles / 3540 km
Total altitude gain/loss: 464 500 ft / 141 580 m
Highest point: 6643 ft / 2025 m (Clingmans Dome)
Countries crossed: United States
States Crossed: Georgia, North Carolina, Tennessee, Virginia, West Virginia, Maryland, Pennsylvania, New Jersey, New York, Connecticut, Massachusetts, Vermont, New Hampshire, Maine
Time to finish: Usually 4-7 months
Record finish time: 46 days
Best time to hike: March - October
View full details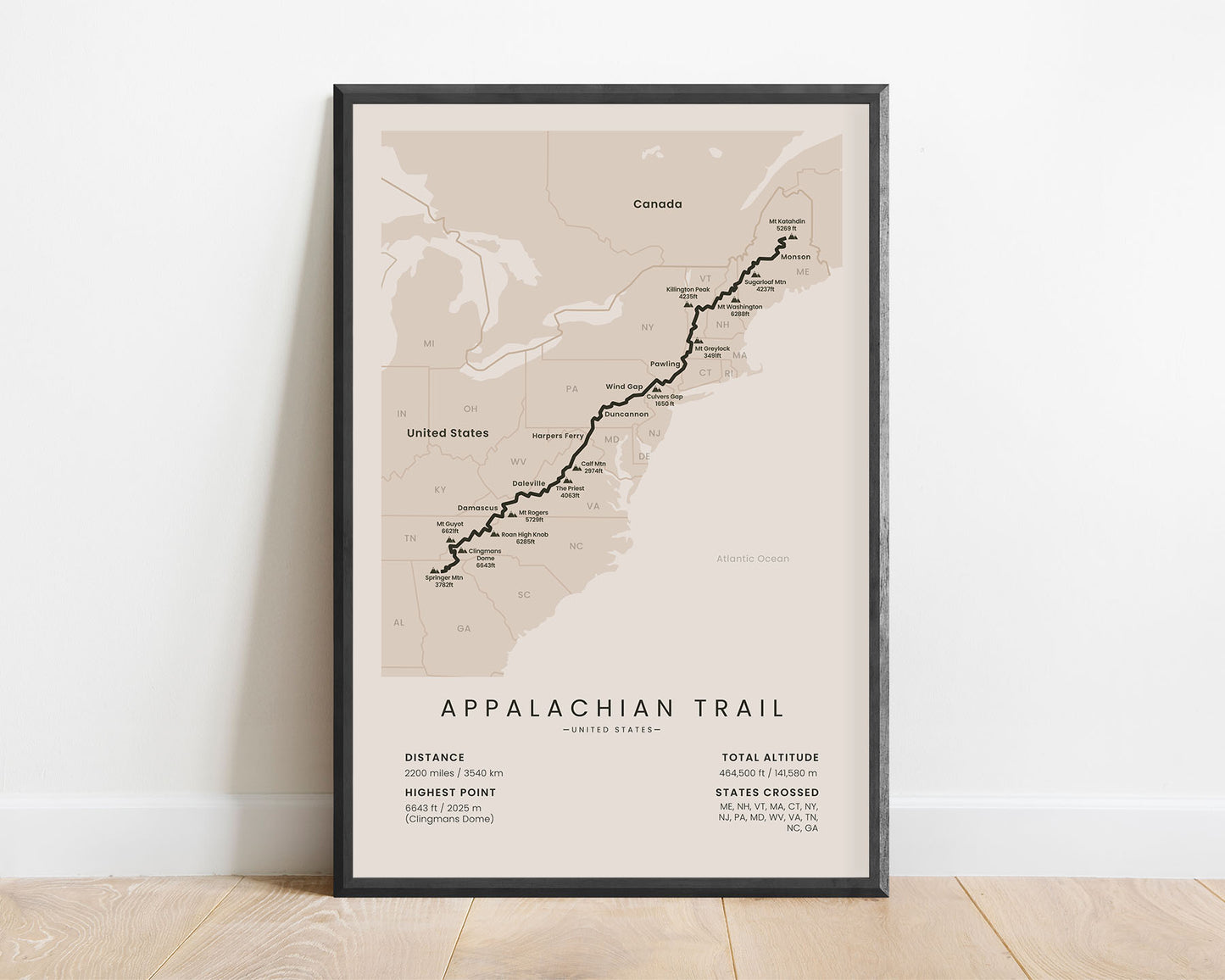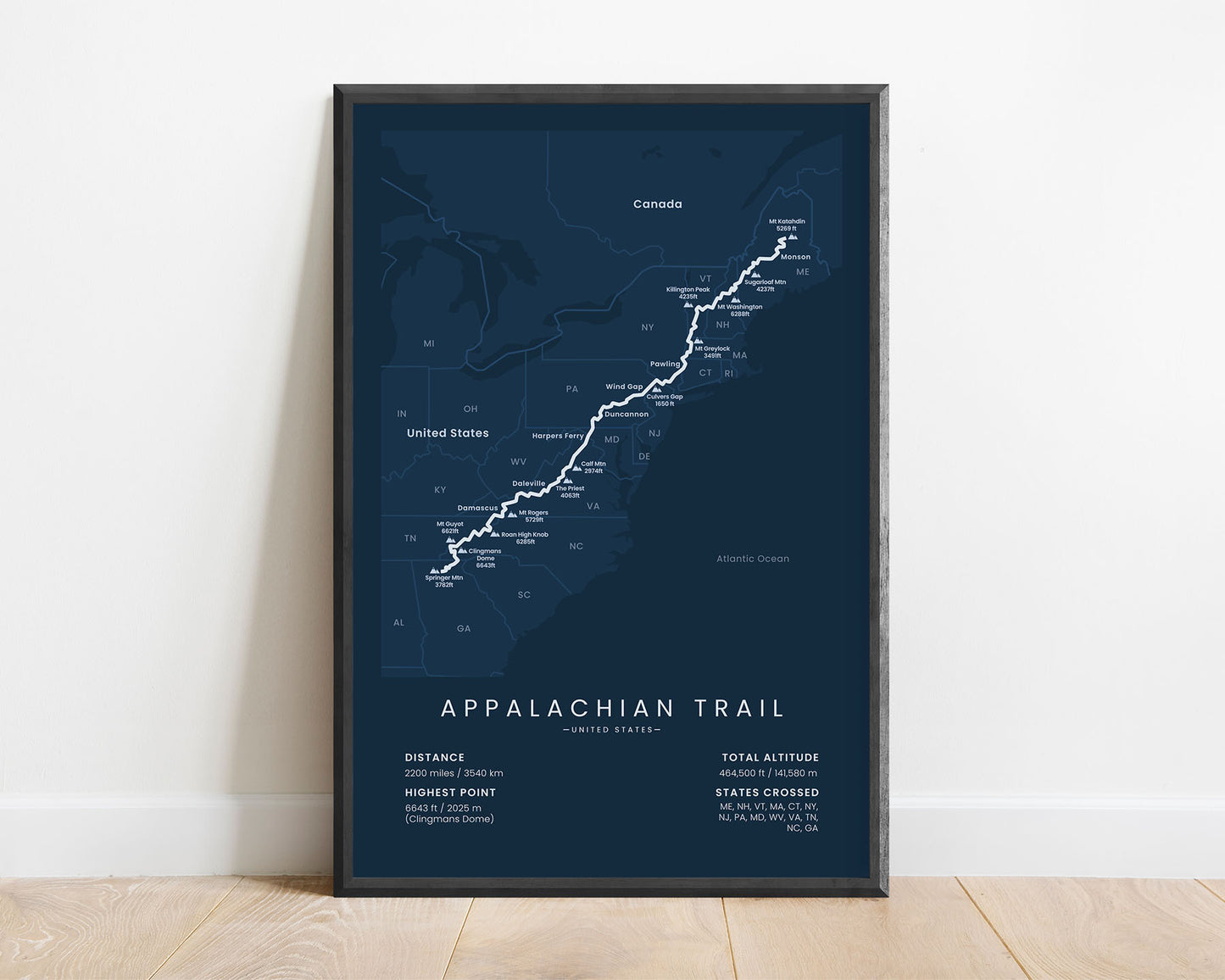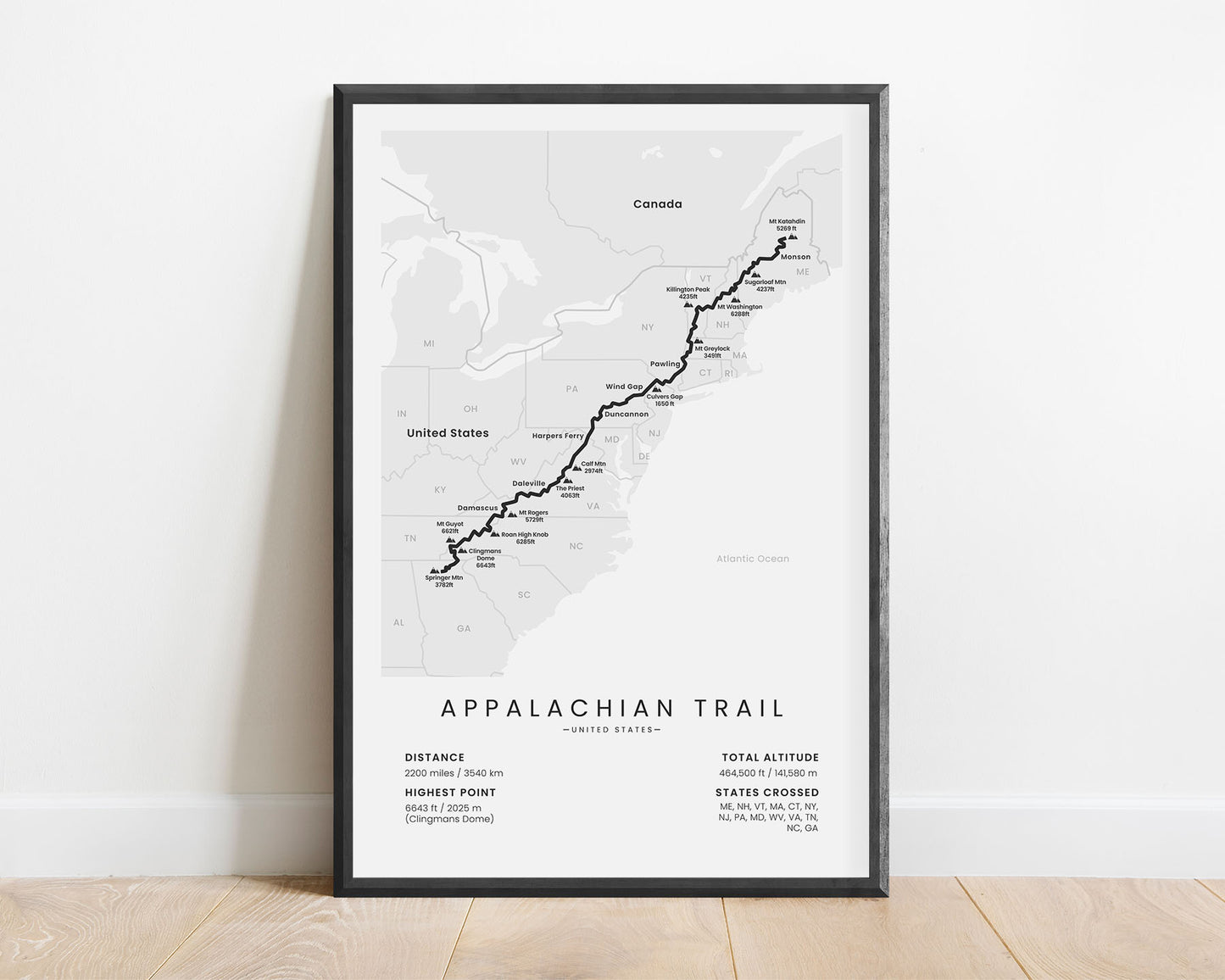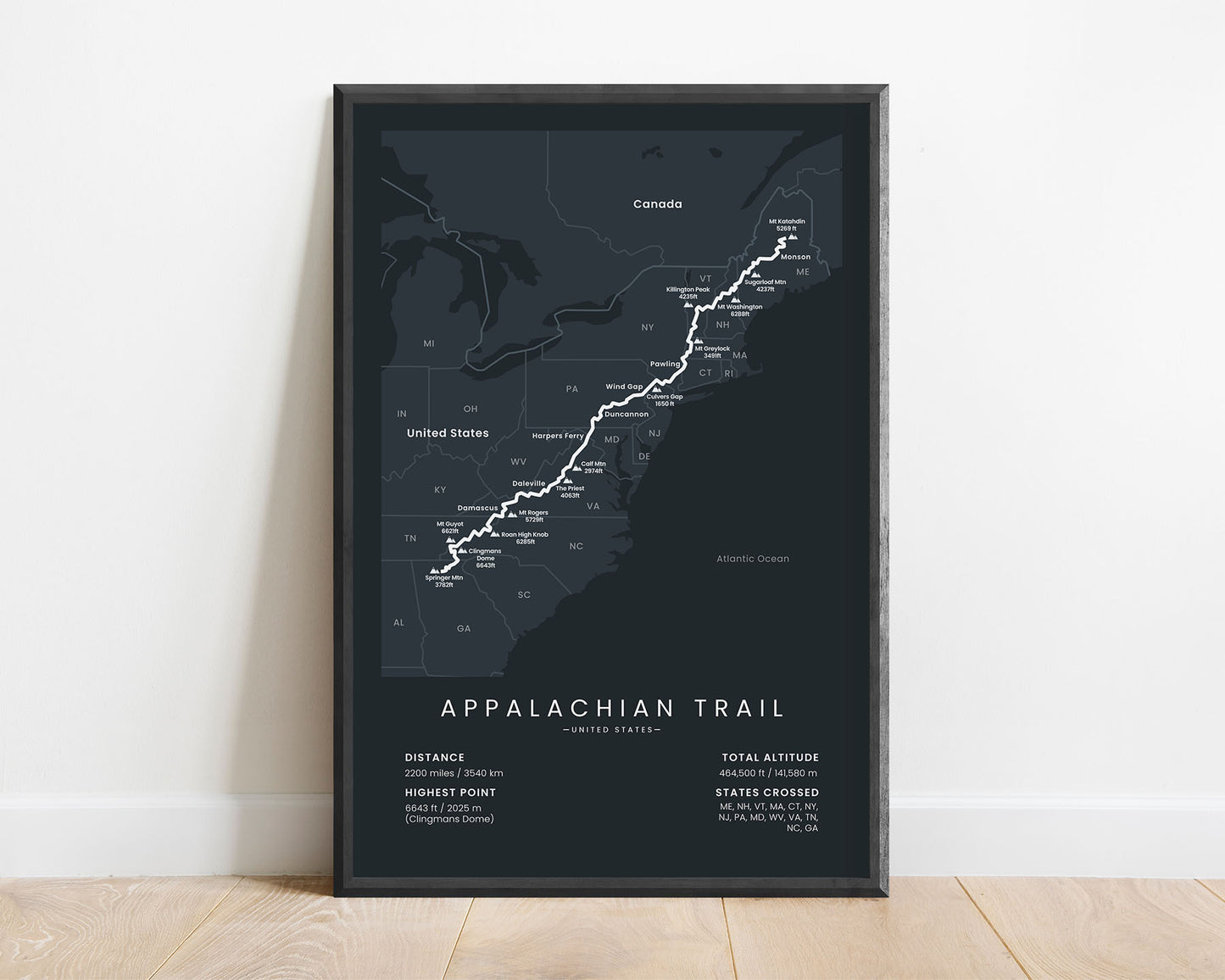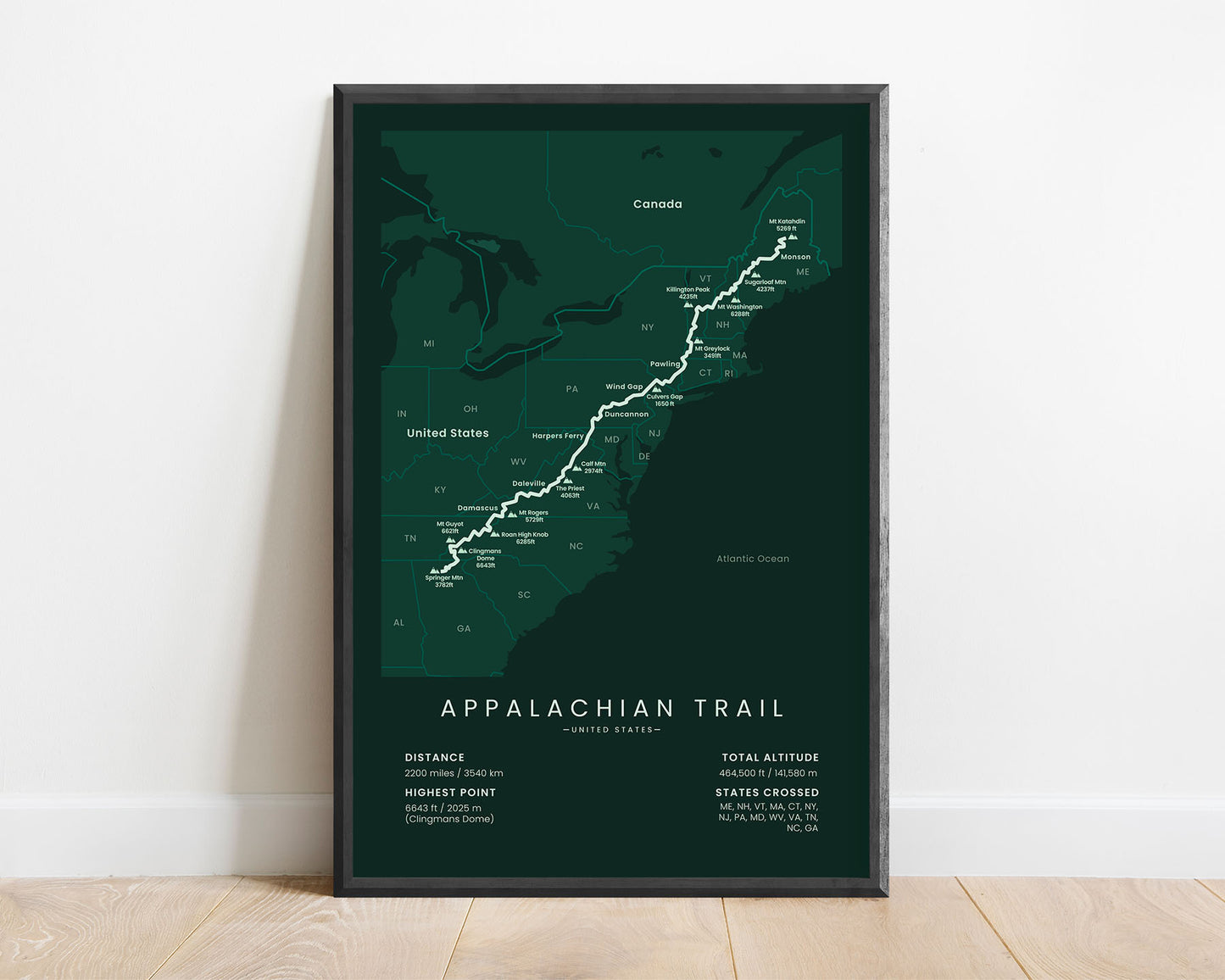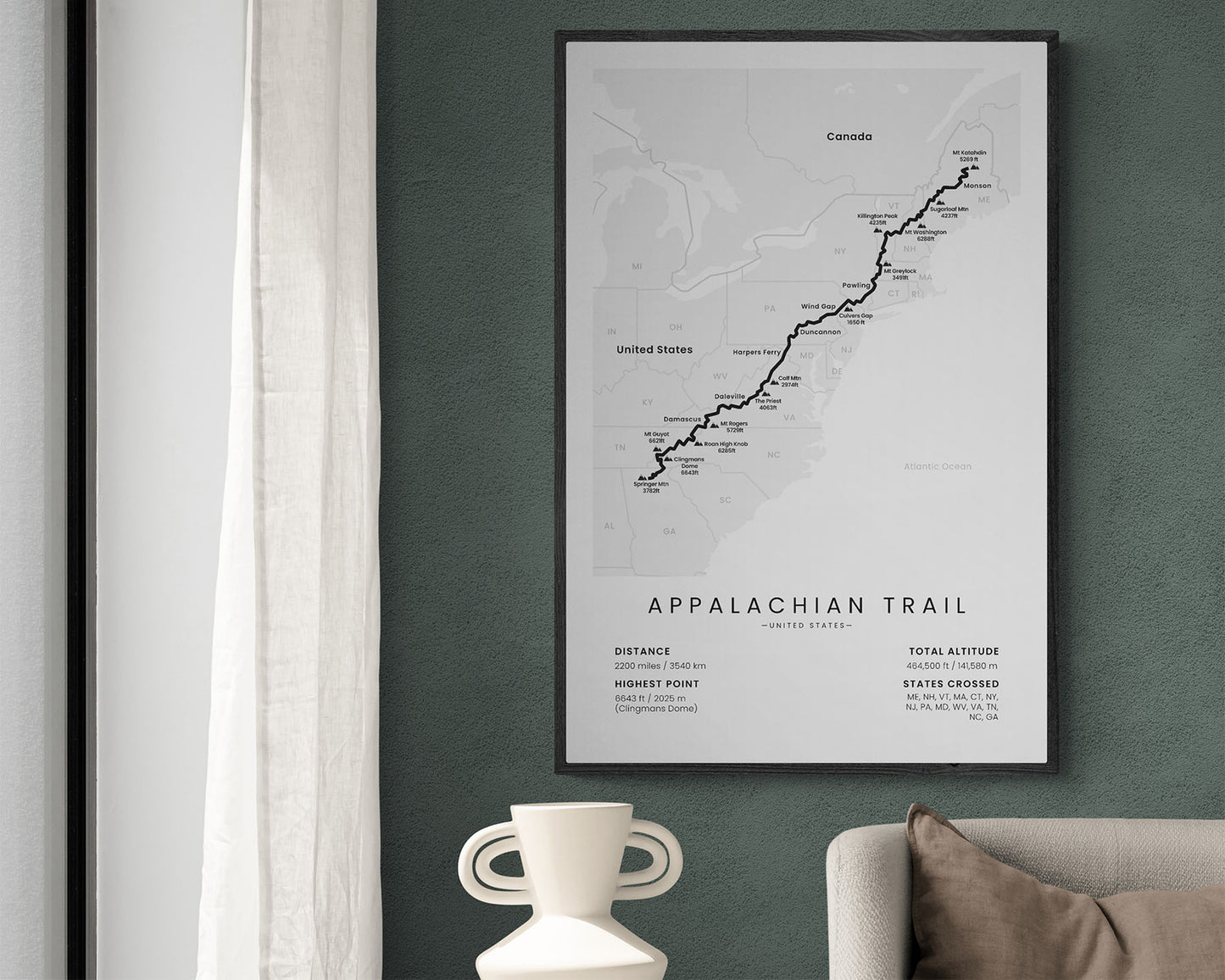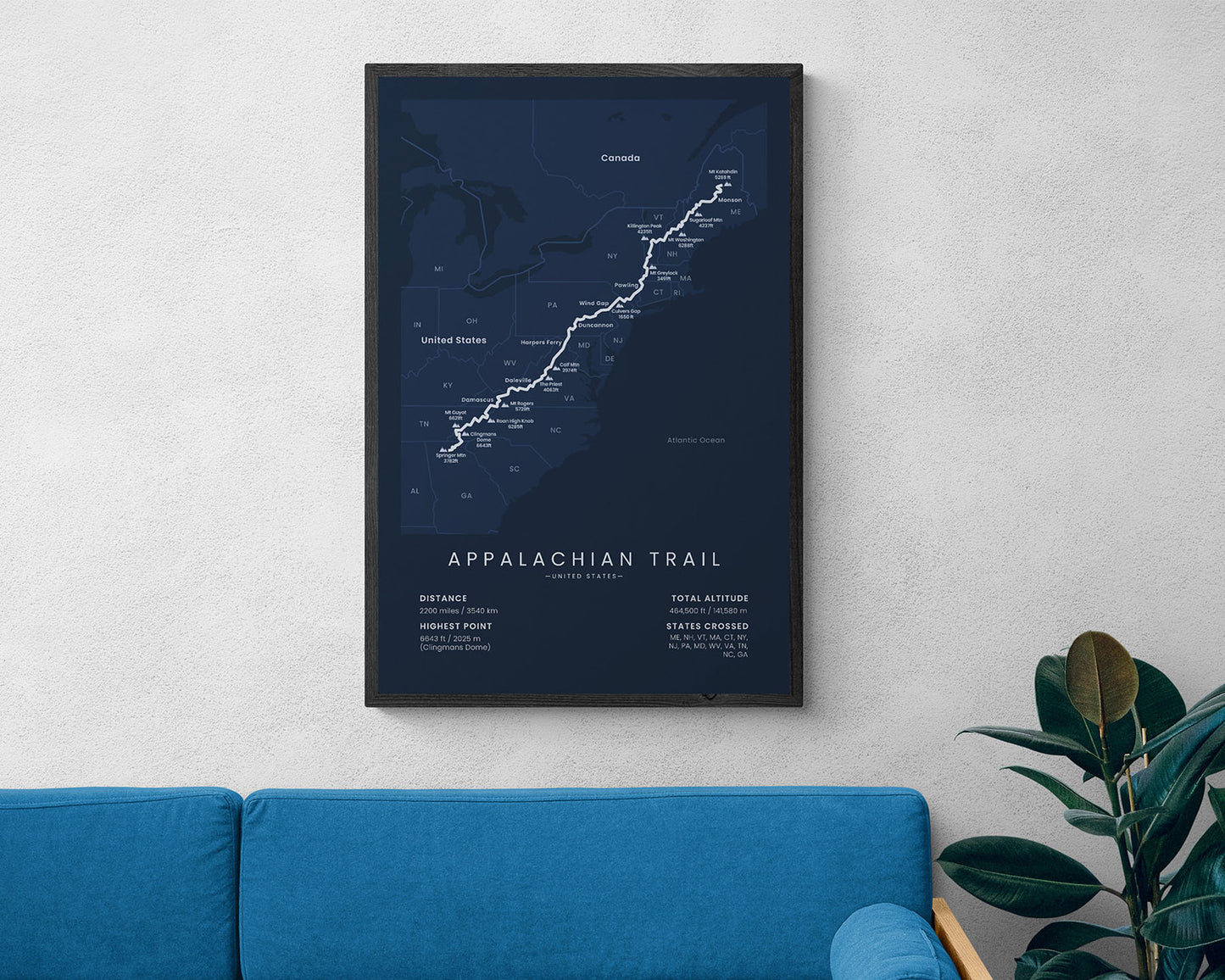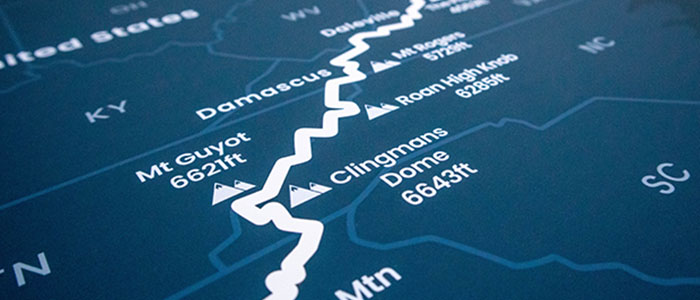 High Quality Matte Prints
Our posters are manufactured using ultra high definition printers with very rich and vivid colors. They're printed on thick, 189 g/m² matte paper sourced from Japan.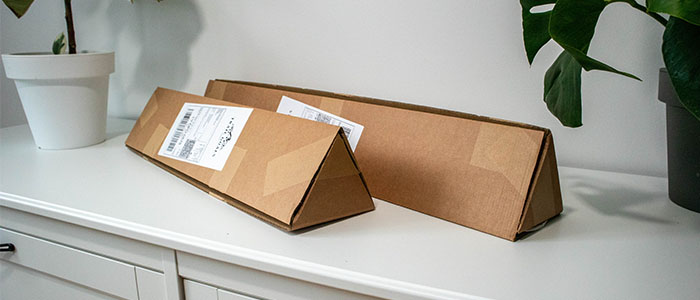 Plastic-Free Packaging
Our prints are shipped in cardboard triangles instead of typical tubes. This is better for the enviroment, because no plastic is used in the packaging.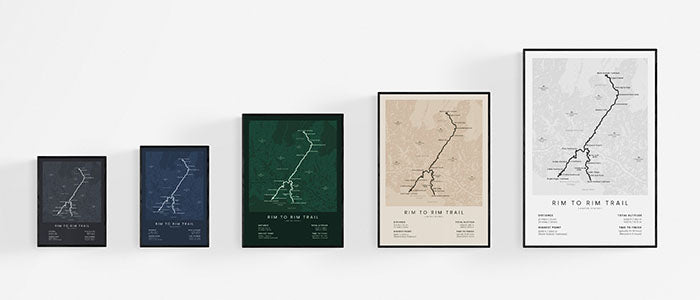 The Right Size & Color for You
Our sizes are offered in imperical and metrical measurements, so it's easier for you to find the right frame locally.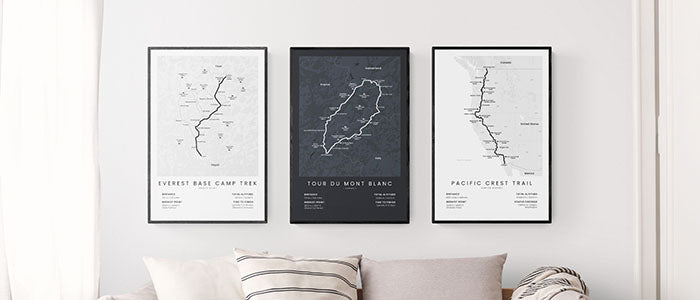 Free Shipping With 2+ Posters
Save money by adding another poster to your cart (maybe as a gift for one of your friends or close relative), and get free shipping, even on international orders.
No Import Fees*
We have fulfillment locations in the United States, Canada, the United Kingdom, Spain, and Latvia. They're always manufactured from the closest one to your shipping address, so you can avoid paying import tax, get quicker deliveries, and reduce your carbon footprint.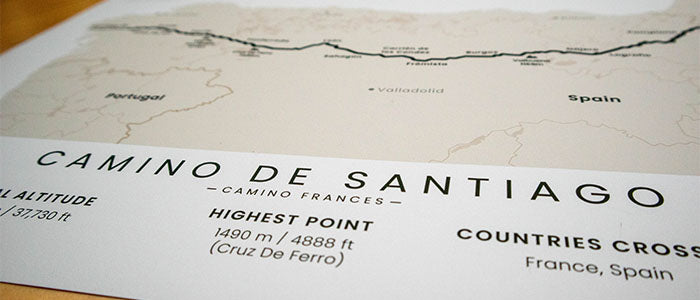 30-day Satisfaction Guarantee
If, for whatever reason, you change your mind, we accept returns within 30 days of the delivery date.