Regular price
Sale price
$35.00
Unit price
per
Sale
Sold out
Important: Our prints are shipped without frames
A minimalist print that shows the Zion Narrows hiking trail (the Bottom-Up and Top-Down routes) in Zion National Park, United States. It also includes important statistics about the trail, the highest peaks, and other points of interest along the way. This map is made in a minimal style to look good in most modern, minimal, and Scandinavian interiors.
About the Zion Narrows Hiking Trail
The Narrows (Bottom-Up and Top-Down) hiking trails are the most popular hiking routes in the Zion Narrows. They're also some of the most popular hiking trails in the United States because of the iconic Zion Canyon views, with the shallow Virgin River at the bottom and steep, red cliffs on both sides. The Bottom-Up is a slightly shorter variation of the Top-Down route, accommodating people who only wish to hike for one day. But if you have the time, it's definitely worth it to do the full, 34-mile variation in two or three days, because it heads into the less crowded part of the canyon.
Statistics About the Zion Narrows
Total distance (Bottom-Up): 10 miles / 16 km
Total distance (Top-Down): 34 miles / 55 km
Total altitude gain/loss (Bottom-Up): 345 ft / 105 m
Total altitude gain/loss (Top-Down): 1410 ft / 430 m
Highest point (Bottom-Up): 5344 ft / 1629 m (Elephant Temple)
Highest point (Top-Down): 5830 ft / 1777 m (Chamberlain's Ranch)
Time to finish (Bottom-Up): Typically 5-7 hours
Time to finish (Top-Down): Typically 16-20 hours
Points of Interest: Zion National Park
States crossed: Utah (United States)
Best time to hike: June - September
View full details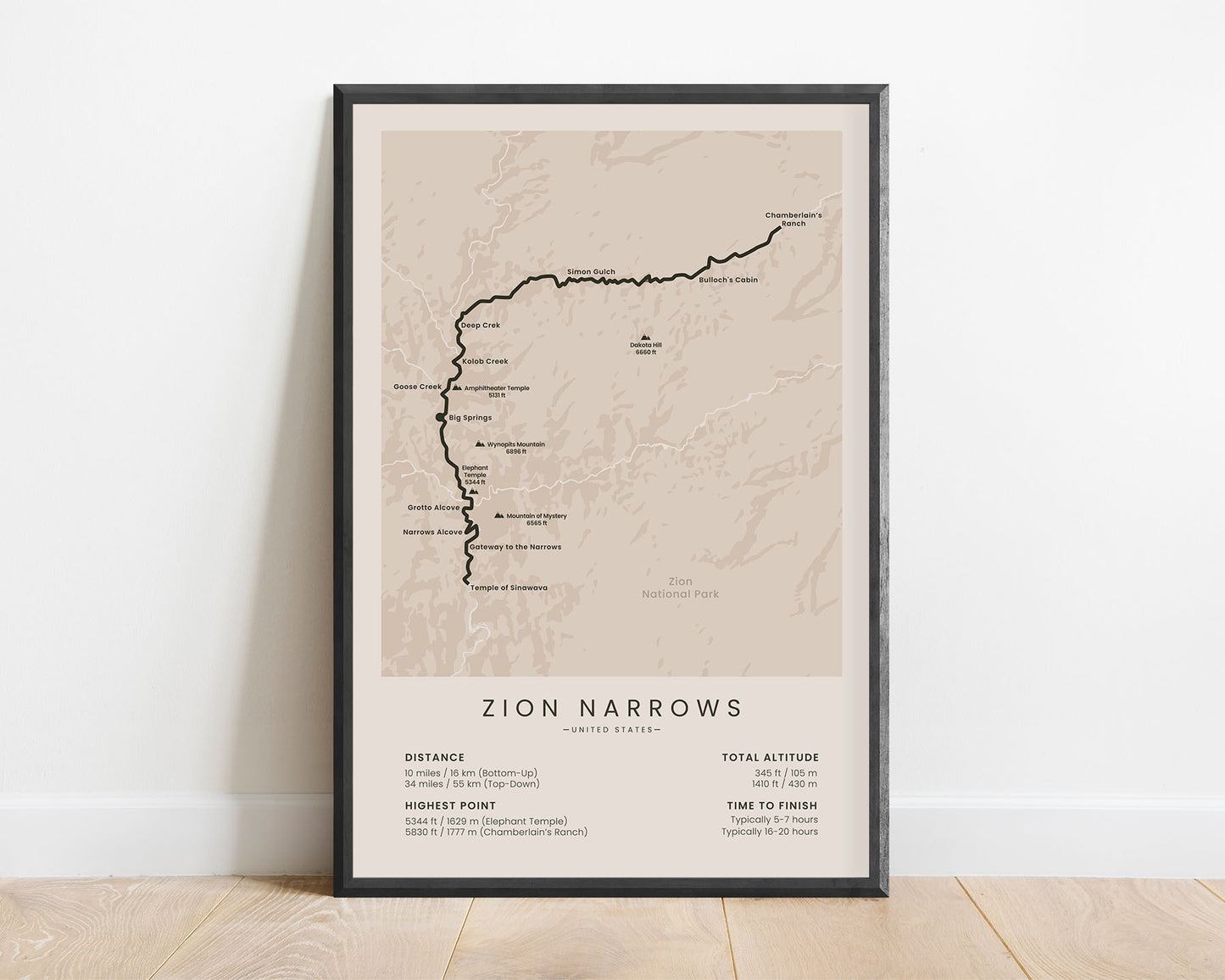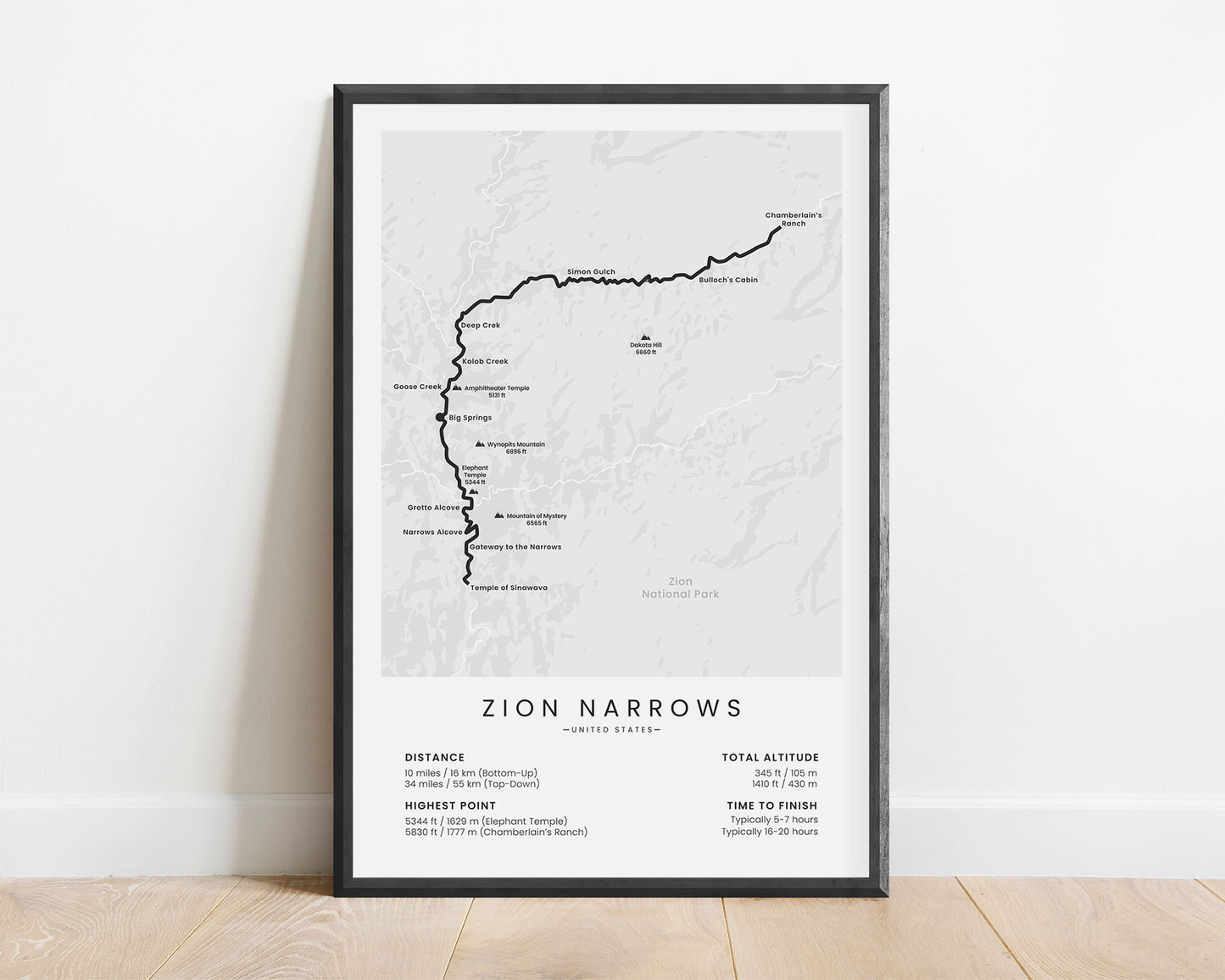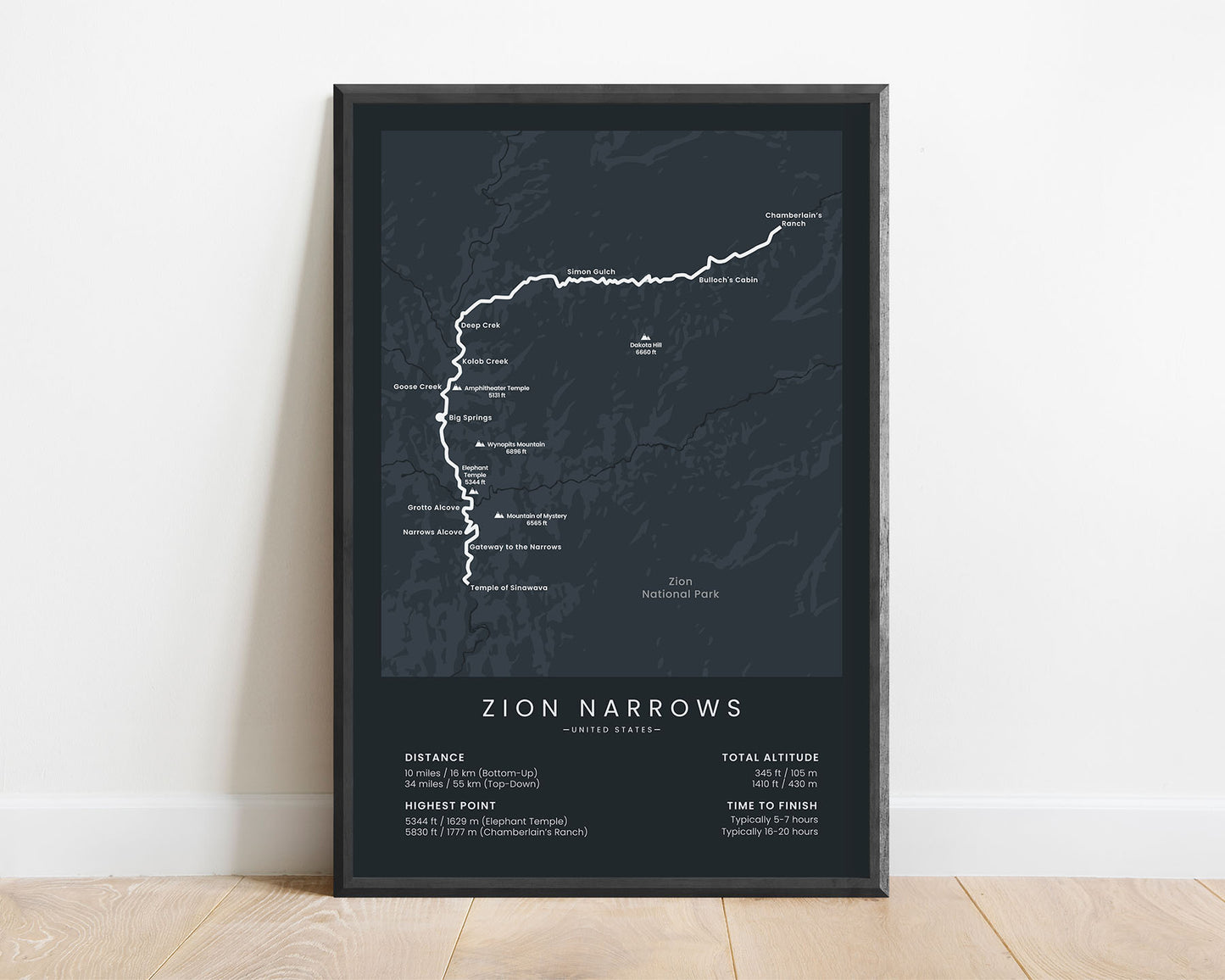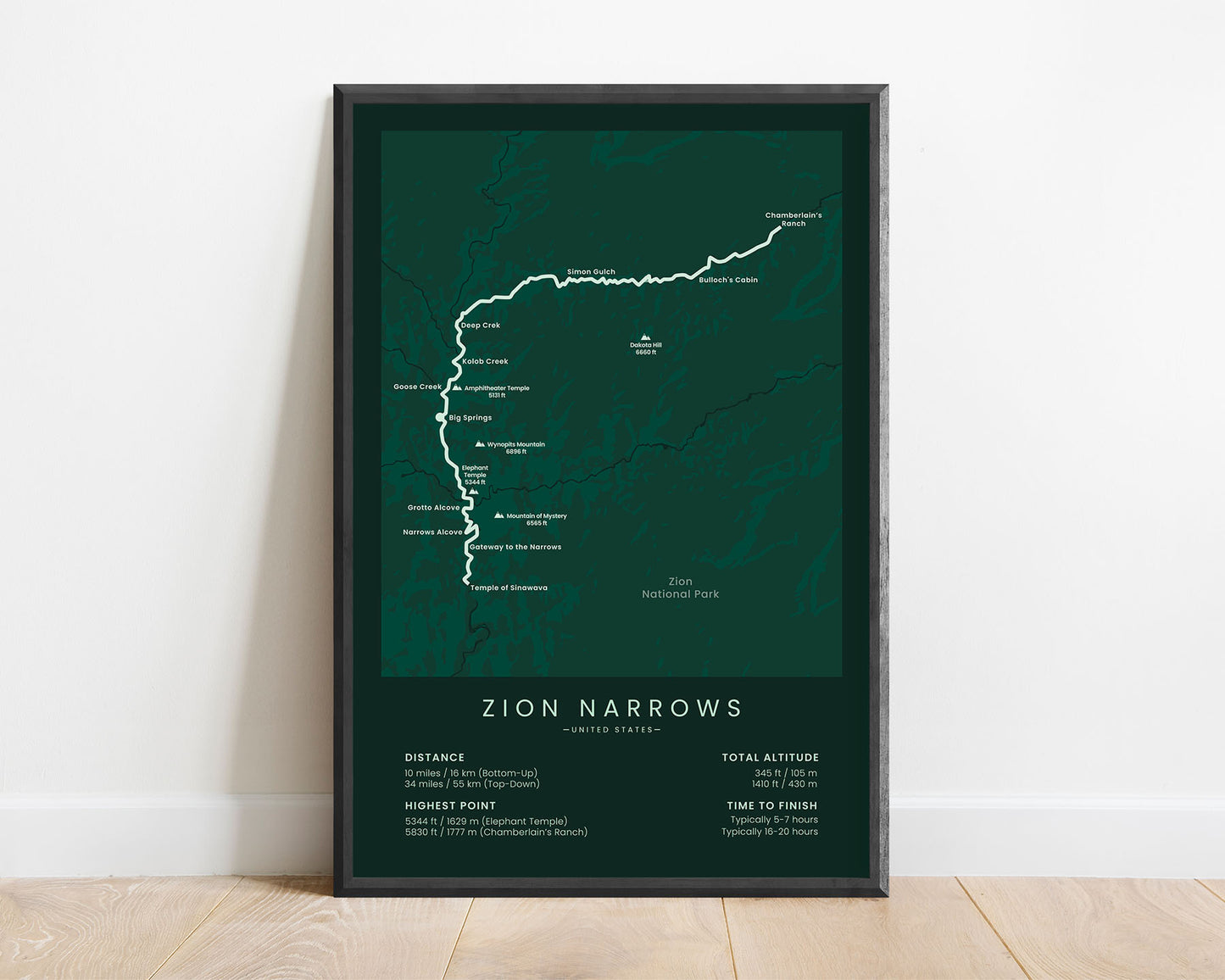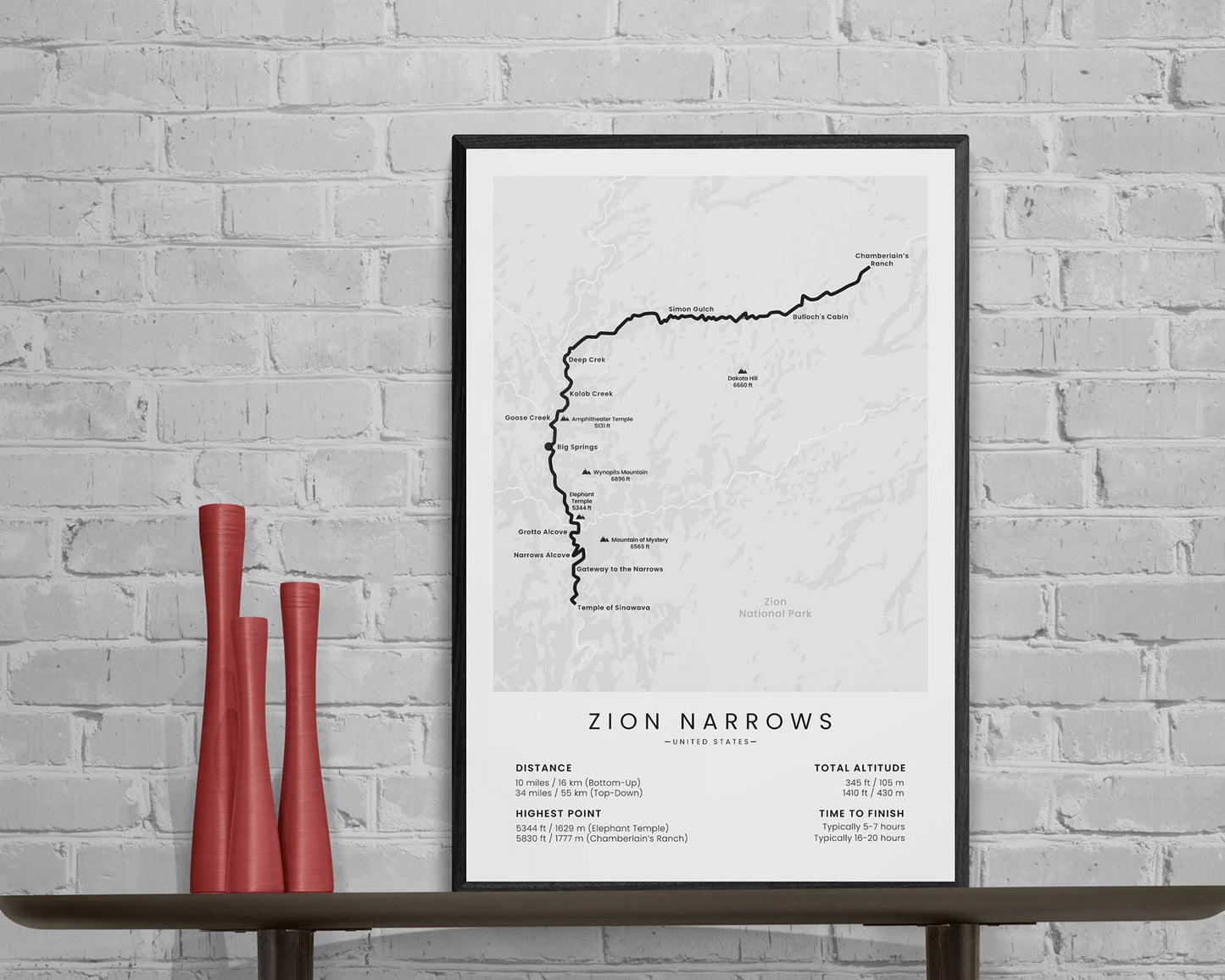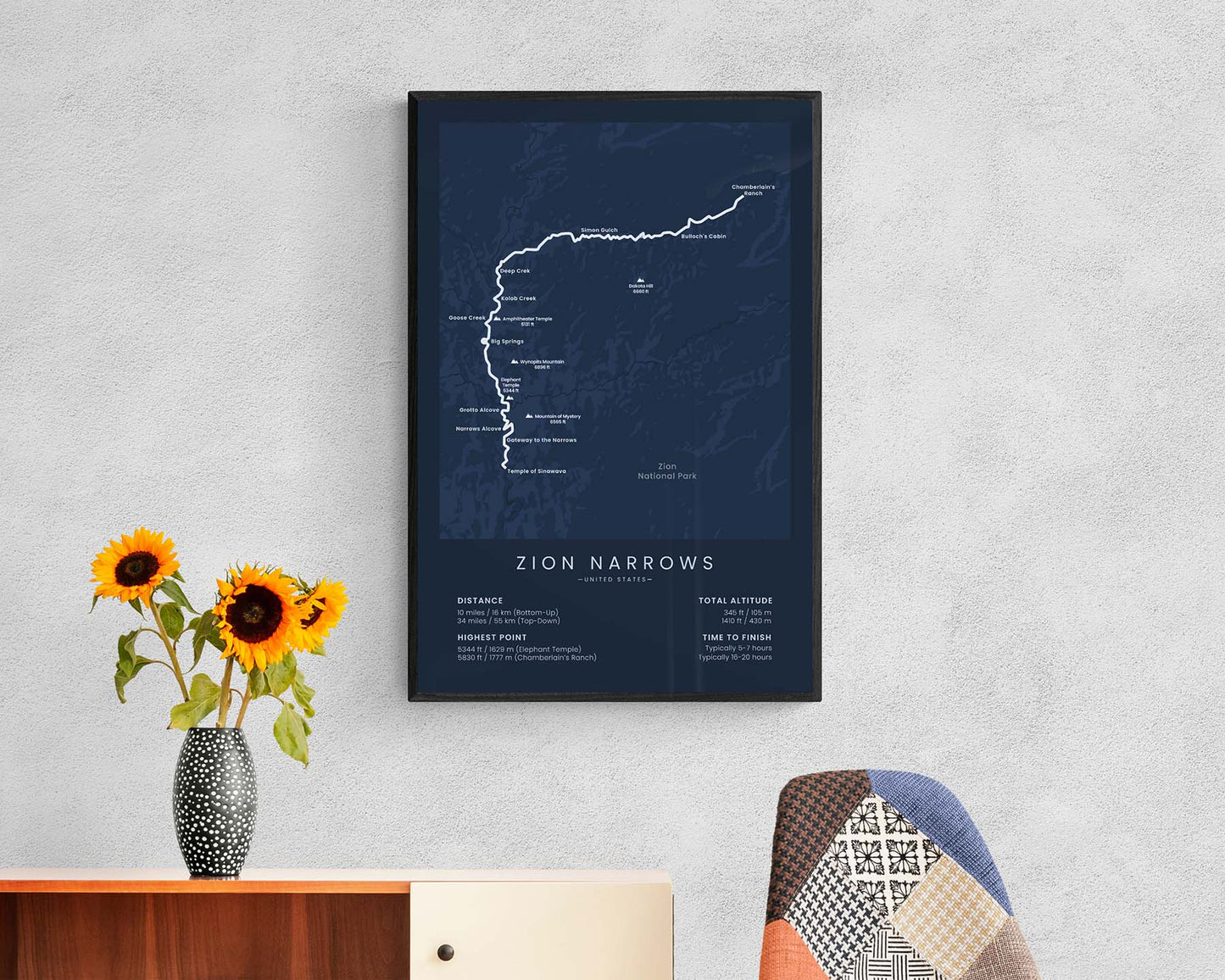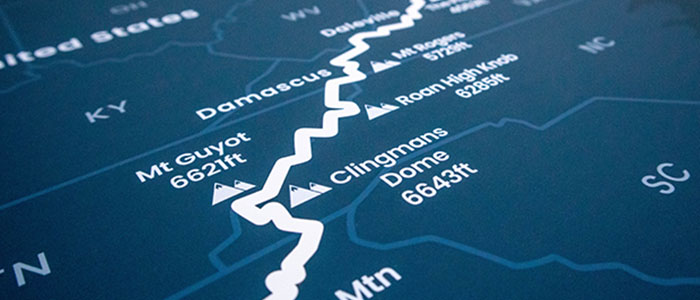 High Quality Matte Prints
Our posters are manufactured using ultra high definition printers with very rich and vivid colors. They're printed on thick, 189 g/m² matte paper sourced from Japan.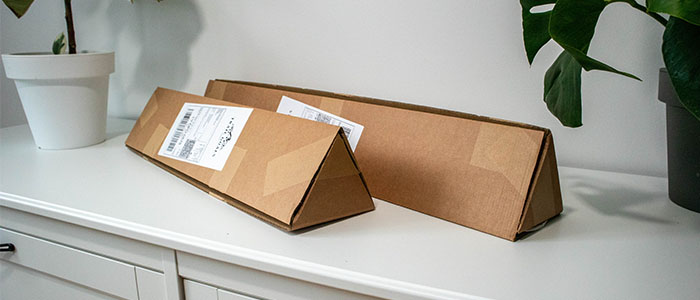 Plastic-Free Packaging
Our prints are shipped in cardboard triangles instead of typical tubes. This is better for the enviroment, because no plastic is used in the packaging.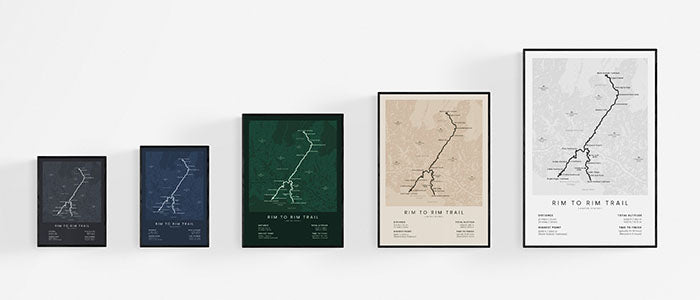 The Right Size & Color for You
Our sizes are offered in imperical and metrical measurements, so it's easier for you to find the right frame locally.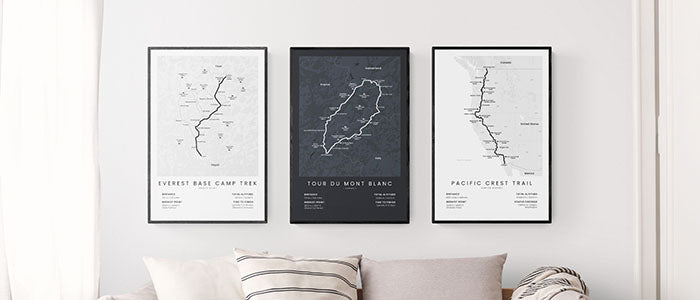 Free Shipping With 2+ Posters
Save money by adding another poster to your cart (maybe as a gift for one of your friends or close relative), and get free shipping, even on international orders.
No Import Fees*
We have fulfillment locations in the United States, Canada, the United Kingdom, Spain, and Latvia. They're always manufactured from the closest one to your shipping address, so you can avoid paying import tax, get quicker deliveries, and reduce your carbon footprint.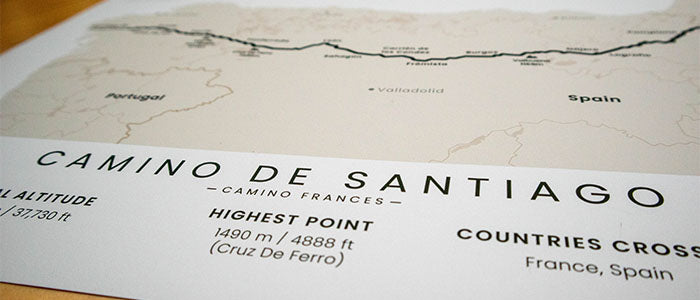 30-day Satisfaction Guarantee
If, for whatever reason, you change your mind, we accept returns within 30 days of the delivery date.